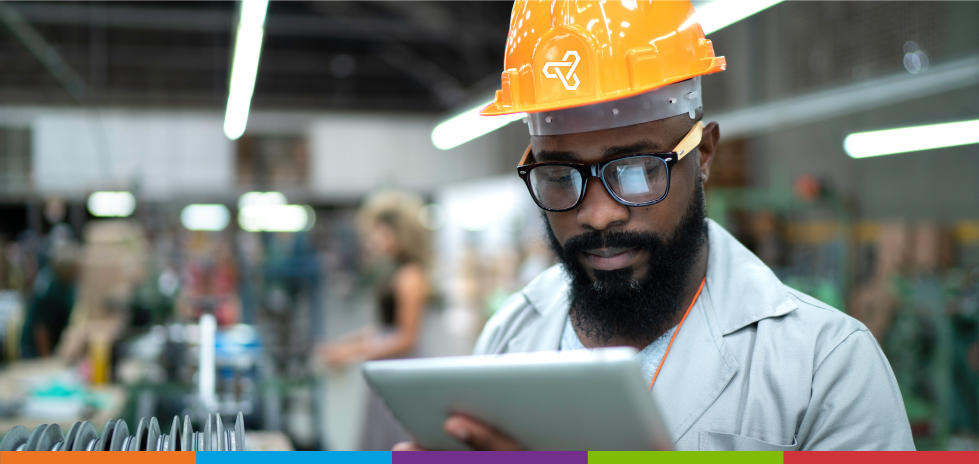 5 Benefits of Cold Form Manufacturing
As many of our customers see an uptick in demand for their products, they're looking for ways to streamline their manufacturing processes so they can continue to scale-up. In fact, industry reports point to some of the fastest expansion rates in recent times — great news given that we are still in the midst of a global pandemic. One way to achieve greater efficiency right now is to partner with an on-shore cold form manufacturer. Cold form manufacturing offers many benefits, including the five mentioned below.
At Optimas, we've been cold forming for more than 60 years, and I've worked with many customers to lower costs, improve product quality, and educate them on other benefits of this technology.
What Is Cold Form Manufacturing?
In cold form manufacturing (also called cold heading or cold forging), metal is formed into different shapes at an ambient temperature, through a series of upsetting and extruding steps. This takes place in a heading machine and through a series of stations. As this occurs, the heading of the wire blank remains the same as it becomes reshaped. This process can occur using a single die for a simple fastener to complex shapes utilizing up to six die machines.
Cold form parts are then augmented with other operations such as roll threading, pointing, shaving, trimming, and quality processing.
What Are The Benefits Of Cold Form Manufacturing?
Most cold forming manufacturers are capable of delivering these benefits with their process, but the Optimas team are experts at this method and can use it to manufacture complex fasteners/components, existing small diameter and large sizes of M2-M22.
1. Speed & Efficiency
Cold forming is a fast process. You can produce anywhere from 350/parts per minute for a simple, non-complex part and have the option for a more complex part at 200/parts per minute. As this is a sequential process, parts are completed during each blow.
2. Large Scale Production
Because of the high speed at which the machinery will work, you can produce hundreds of millions of pieces a year–efficiently handling, full-scale production, and high-demand periods for original equipment manufacturers.
3. Strength & Durability
Cold forming maximizes the metallurgical properties of the product, which keeps the integrity of the part making it stronger and more durable.
4. Cost Reductions / Reduced Waste
The yield of raw material is fantastic. There are no excess machine shavings or scrap with cold forming because you're forming the part in its near-net state. The only scrap would be piercing or trimming of the shape, making this process environmentally friendly as well.
This process can also form different diameters to a near net shape or diameter thus eliminating access machining operations. Certain parts can be converted from a machining process to a cold formed process, reducing the cost and improving the part integrity.
5. Better Reproducibility
Parts are formed inside of a tool that is extremely consistent resulting in a high degree of repeatability.
Typical Applications For Cold Forming
Cold forming makes the most sense for anywhere you need to fasten two things together. This process offers great versatility – including the ability to produce complex shapes.
Tolerances, Materials, and Part Lengths
Cold form manufacturing can be done on the following materials:
Carbon steel
Stainless steel
A286 Steel
Copper, brass
Aluminum
Titanium
Various alloy materials
Depending on the geometry and material used, an experienced cold form manufacturer can reach tolerances within thousands of an inch. This process can micro under 2mm to 48mm in diameter and in lengths of over 300mm.
Choosing A Cold-Form Manufacturing Partner
For this reason, many choose to find a manufacturing partner with the necessary equipment and experience in-house. Cold forming requires specialized equipment that manufacturers may not have the financial bandwidth to purchase or maintain.
You should also look for a partner that can work with your specific requirements. You'll get the biggest bang for your buck from a manufacturer who can truly understand what the application requires and has the engineers to design and manufacture the part within your tolerances.
There are many variables that come into play when it comes to developing a part. These include material selection, part design for cost-effectiveness, heat treating options, and platting/coatings to meet applications. I always recommend that our customers involve our engineering team during the product design stage as each of these stakeholders needs to work together. Without application and manufacturing expertise, it's easy to overlook small details that can add significant cost or reduce quality throughout the life of the part.
Consider partnering with us to take advantage of our engineering and cold form manufacturing capabilities.