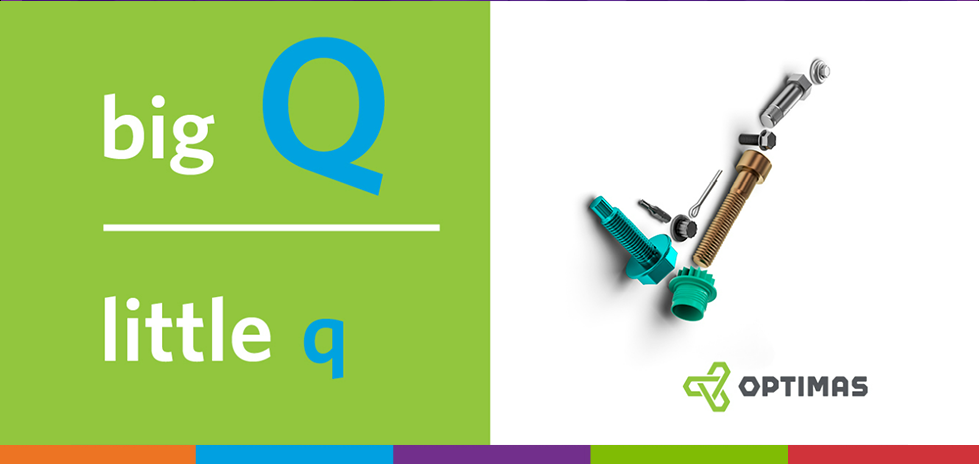 Big Q and Little "q" Quality: What's the Difference for You?
The Difference Between Big "Q" Quality and Little "q" quality
Manufacturing leaders regard quality highly among the factors they consider when choosing a manufacturing or distribution partner. Quality is commonly defined as – a state of being free from defects, deficiencies and significant variations. It's delivered by a strict and consistent commitment to standards that achieve product uniformity and satisfy customer or user requirements.
That's what we refer to as small "q" quality. It always should come standard in our work, yet it still requires a great deal of effort, processes and policies to meet all our customers' requirements.
We don't take quality for granted, but we do see a real difference between small "q" quality and big "Q" Quality.
When we talk about Quality (big "Q"), we're focused on striking a balance between mitigating risk, controlling or reducing costs and zero defects We're thinking about how to make things easier, faster and better for the long-term.
That philosophy aligns closely with the most recent revisions to ISO and IATF certifying standards. Rather than target compliance, in many cases, brands strive for Big Q Quality with little "q" suppliers.
This type of risk thinking elevates the acceptable standards at Optimas. And our zero-defect mentality puts the focus squarely on our customers and continuous improvement, raising the bar each time we think we've reached a ceiling.
We invest so heavily in Quality because it is equally important throughout the entire customer journey and throughout the product and process lifecycle.
Our Quality Labs at our Wood Dale, IL manufacturing and Columbus, Indiana distribution facilities offer a great example of this commitment. While many distributors offer quality services, most of them cannot provide them in-house. Outsourcing problem-solving, laboratory analysis testing and inspections is common. However, when this process is outsourced, the manufacturer and/or distributor needs to ship parts around and wait for results, thusly adding costs and time to the delivery schedule.
In contrast, a full-service manufacturer/distributor like Optimas can produce results on a shorter and less costly timeline. That means we can certify parts quality or respond to issues with our customers, suppliers or products much easier and faster.
All told, 37 Optimas global sites are ISO 9001 certified, which addresses baseline quality management systems robustness. This certification was renewed earlier this year. We have passed our IATF 16949 audit and are expecting certification in the coming months. This is exciting for Optimas because only 15% of company possess both IATF and ISO quality certs, particularly for all global locations.
Our entire global organization has worked extremely hard as a cohesive team to achieve the IATF certification, representing best-in-class quality management systems for manufacturing, distribution, engineering and supply chain management. This is meaningful to our customers as they expect the highest quality from Optimas.