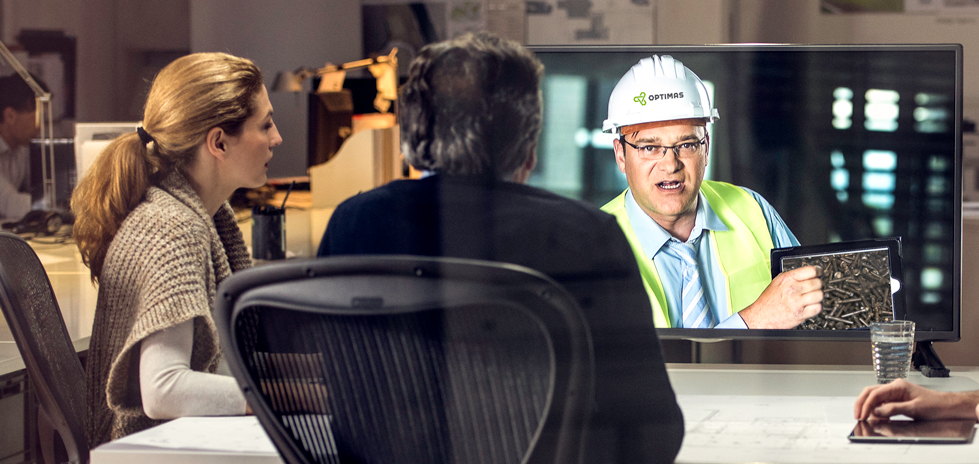 Uncertain Times Call For The Right Industrial Supply Partner
COVID-19 has rocked our public health, economy and company financials. With so much at stake, we're all only as good as the partner standing next to us at this moment. Finding the right industrial supply chain partnerships are key to surviving the pandemic and beyond.
The State Of Supply Chains Right Now
The manufacturing and distribution industry has faced uncertainty before, but not like this.
As the Vice President Supply Chain & Strategic Sourcing at Optimas Solutions, I've had a front-row seat to some of these struggles–from minor sourcing disruptions to businesses closing their doors for good.
Even the businesses that are 'figuring it out' are working through challenges from the top floor to the plant floor:
Suppliers schedules not matching their needs
Plants and distribution centers shuttered temporarily
Providing PPE & safety checkpoints
Limited travel and mobility
Employee concessions and furloughs
Working from home
These challenges have cost millions of dollars and in some cases have caused them to lose life-long partnerships because they could not meet demand.
The more complicated the current landscape, the harder and more costly it is for our customers to manage all of their suppliers. I'd estimate our customers would need 10x the staff and systems they currently have just to keep up and manage all of their suppliers themselves.
As the pandemic unfolds, we at Optimas have had to continuously ask ourselves the tough questions as well as evaluate our own partner relationships as they are the foundation for what we deliver to our customers:
Can we roll up our sleeves and stay in this fight?
How flexible and agile can we be to meet demand?
What creative and efficient solutions can we offer customers?
We look for our suppliers to have answers to these questions, and we, in turn, want to deliver those same things for our customers.
Partner of "Solutions" vs. Partner of "Status Quo"
More than ever before, it's important to be a solutions provider. Whether that's supporting operational changes – demand fluctuations – or simply just to spend some extra time on the phone or video chat to troubleshoot problems.
When demand rises, a swift and confident reaction will be the difference between keeping customers happy and disappointing them.
When the chaos of this moment settles, people will remember who provided solutions and made good on their promises–and those that couldn't.
The little details also matter right now. Our customers rely on us to manage hundreds of thousands of C-Class components, and every single part is important. In turn, we rely on our suppliers to deliver the same level of service and confidence to help us meet customer demand. One small screw or part on a delay can shut down a customer's entire operation. We want to work with suppliers who have our best interest in mind, and our customers', as well.
From the big picture to the small details, it's critical to have a partner that has the muscle to flex with business conditions today–and tomorrow.
7 Must-Have Qualities Of An Industrial Supplier Partner
Whether it's seeking a more flexible partnership or simply re-evaluating current relationships, there are important supplier qualities to ensure the best support. Here's what we've found:
1. Asking what you need – Communication is a critical element of every relationship. Good partners will either anticipate or ask you directly about how they can help alleviate uncertainty. They're also transparent with you when they're having issues.
2. An Eye On Growth – Quality partners proactively find ways to upgrade their customer experience through training and growth plans that support future business initiatives. A quarterly business review is a great model to discuss today's mechanics and future needs.
3. Excellent Forecasting – A partner with a tech-enabled approach, using demand forecasting tools and other technologies to help manage through the ebbs and flows of producing in times of changing demand. A technology-based approach is a critical asset to elevating efficiencies and reducing risk and cost.
4. Invoice Flexibility – A partner who asks and understands your organization's financial drivers and is willing to apply some creativity during difficult times.
5. Support for Operational Changes – An agile partner that reacts with confidence and solutions to schedule and production modifications.
6. Alter Inventory Quantities – A real partner is always willing to have a conversation about changing stocking requirements to meet demand.
7. Developing Contracts and MSAs – For long-term stability, consider a partner that will enter into a master services agreement based on measurable quality, cost and service metrics.
Bottom Line – "Who has my back?"
There is an upfront investment to create an efficient supply chain. Partner selection is well-founded on the qualities discussed above to help us best serve and meet the demands of our customer.
Alternatively, since Optimas effectively manages hundreds of trusted providers, it's well within our wheelhouse to support our customers with the same "must have qualities of an industrial supplier partner" that we expect of our own partners.
The bottom line, a great partner will have your back if things don't go as planned and times get tough. More importantly, they will face issues head on and come to the table with solutions.
If you're a supplier looking to partner with Optimas or a manufacturer looking for the right supply chain partner to weather the current storm, we're ready to listen and solve supply chain challenges. Get in touch with us for help today.