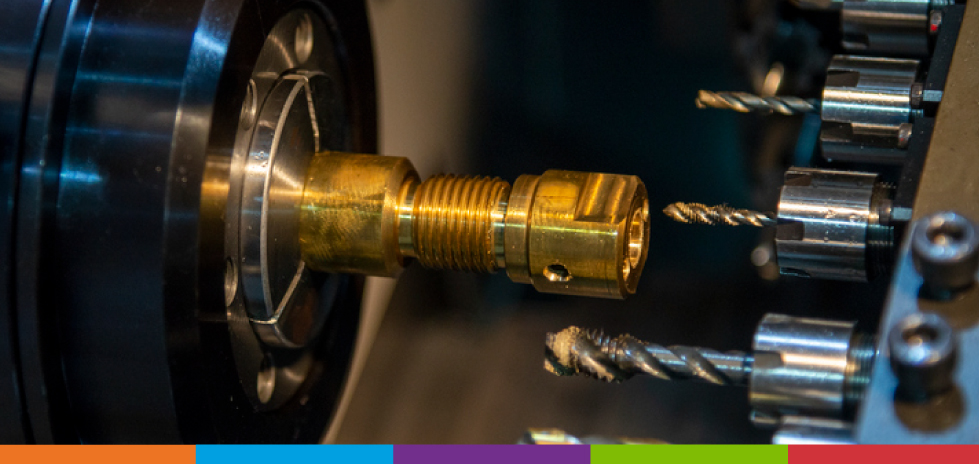 7 Signs You're Getting "A" Rated Fasteners
Quality is critical to the success of your manufacturing business. Even the most loyal customer will look for alternatives if their expectations aren't met.  Dedication to quality starts with the smallest components — fasteners. Often the most overlooked and inexpensive, fasteners are one of the most important components in product design. By investing in right high-quality fasteners up front, you can reduce future risk, optimize performance and efficiency and improve overall costs while ensuring product reliability and positively impacting your company's revenue and brand reputation.
At Optimas we live and breathe fasteners; it's about getting them right every time. Because failure isn't an option, manufacturing the smallest parts of your product can also be incredibly complex. But what makes for a high-quality fastener? There isn't one right answer — it's a combination of criteria that ensures your fastener manufacturer and engineering partner are delivering the best quality components for your business.
Here's a list of things to look for in manufacturing engineered fasteners and questions you can ask along the way:
· In-House Expertise: Proof of high-quality fasteners begins with your first conversation with a fastener manufacturer. Do they have the knowledge and expertise to do the job? Are they someone you can trust with your new or existing product design? Look for a fastener manufacturer partner with specialized engineering teams and decades of knowledge both on the application design side and within fastener manufacturing. With this level of experience and backing, you can be more confident in the products you bring to market.
· Design Knowledge: Involve your integrated fastener engineering/manufacturer partner early in the project. While they can help at any stage of production, you'll gain the most benefit in the design stage. Many experienced fastener manufacturing engineers have worked with dozens of manufacturers on different projects across a wide array of industries. Their diverse experience equips them to bring new ideas to the table or identify pitfalls in the existing design. At Optimas, we find that we're able to save customers the most money, reduced lead times and improve efficiency by being in the room during the design phase.
· Safety & Reliability: Once you've selected a team and begun to develop a design, safety and reliability become top priorities. Be sure to have conversations with your fastener manufacturing engineers and underscore the range of conditions the final product may endure. Extreme heat, extreme cold and regular vibrations or movement can all compromise safety standards and fastener weaknesses become harder to identify or fix the farther you get along in production. An engineering partner capable of producing high-fastener engineering partner capable of producing high-quality fasteners should be able to take that knowledge and create customized solutions to ensure any risk to the product and your customers is minimized.
· Testing & Prototyping: Expertise and knowledge will only get you so far without the ability to put those ideas to the test. Look for an integrated fastener engineering/manufacturer with the capability of testing your products and prototyping new parts prior to production. Having a tangible model can help you navigate uncertainties, detect problems and develop innovative new solutions without costing your company too much on the front end. 3D print capabilities and access to advanced technology is often a sign of a partner that can deliver high-quality products.
· Materials: Where do the materials you use come from? This is a question many customers never ask but should. As you work with fastener manufacturers, ask about how they source their materials, what materials they use, and why they chose them for customized projects. Going back to the importance of in-house expertise, the more knowledgeable a team is about materials being used, the more likely they are to target quality over cutting corners.
· Equipment: When we discuss customized fasteners with customers, the first thing we have to understand is whether we have the equipment in place to produce the part correctly. Remember to tour the production facility and ask if they are producing the tooling in-house or out-sourcing it. Reduced equipment capability in-house could result in higher costs, longer lead times and a greater likelihood that someone might try to take a shortcut that saves pennies today but costs dollars down the road.
· 24-7 Customer Service: Finally, caring about fastener quality shouldn't stop when the components ship out. At Optimas, we provide 24-7 customer service and are on-hand to assist whenever customers have questions. When defects occur or if re-designs are required, you should have access to a solutions provider with a text, phone call or e-mail. Look at how your selected team works with customers before, during and after production and make sure you have ways to get in touch with them once your fasteners are out the door.
The fastener manufacturer and engineers you choose to produce your product's fasteners should be an extension of your team and capture your company's culture. By getting them involved from the start, stating your expectations up-front, asking the right questions about production processes, and keeping communication lines open, you can all but ensure a high-quality end product.
Keep these criteria in mind the next time you begin a production project and, if you want to start a conversation with an Optimas representative, we're only a click away. Good luck on your fastener journey!