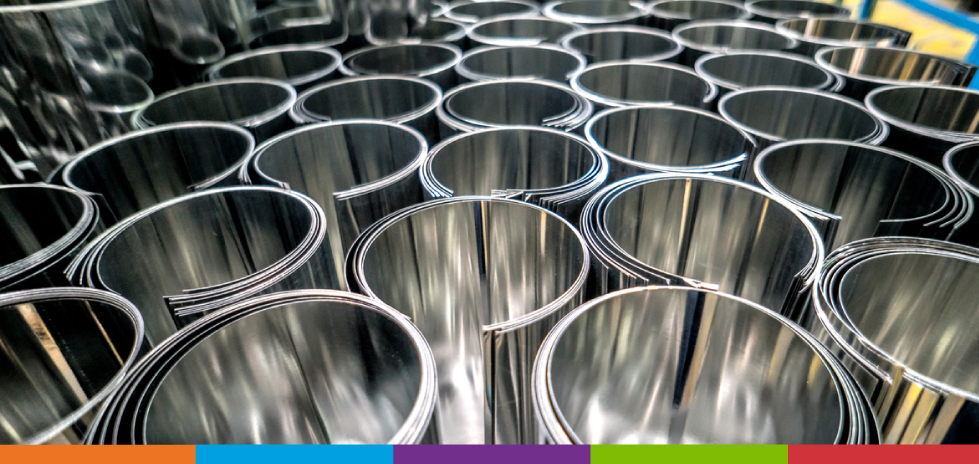 Five On-Shore Strategies for More Supply Chain Stability
Today's manufacturers are facing both common and uncommon challenges. There's a supply chain shortage and snow in Texas. Steel mills are maxed out and cicadas are coming back. Lead times are extended and ships are stuck in the Suez Canal. Seaports are backed up for days and the price of gas is on the rise. And, then there's the aftereffects of a once-in-a-century pandemic.
Even the best business owners can't predict every challenge they're going to face. Whether it's a normal Monday or a wild Wednesday or a frantic Friday, you still have to get business done.
In times of uncertainty, you can find stability with trusted, on-shore solution providers with new resources and flexible alternatives.
More and more businesses are turning toward proven onshore teams for greater supply chain stability and to be closer to demand. From communication and quality to steel specification, available alternatives, engineering support, and logistics solutions, there are a number of elements that make onshoring a more optimized (get it?!) option for businesses. Whether you need new resources, more control over your supply chain, or faster response and production, onshoring could be the way to go.
On-shore partners are an achievable way to manage the current steel shortage, come out the other side stronger, and develop new partnerships that move you forward. Remember, we can all go farther when parts manufacturers and customers take on these challenges together.
Here are some of the ways Optimas is adding flexibility to its work — and here are others. If they hit home with you, in the same way they've resonated with me to write this post, please reach out and let's start (or continue) the conversation.
Be Flexible…in the steel you use.
Selecting the Steel: Steel grades vary and most are more than adequate for production efficiency, availability, and price. With the right experience and understanding of their range of application, alternative steel types can be used for different parts to meet production needs and come in under the anticipated price. As a fastener manufacturer, the team at Optimas has been able to obtain a variety of steel and effectively meet this unanticipated level of demand. As customers balance their desired wants with what's available, we think they'll see their needs are still being met without having to sacrifice competitive costs or top-quality materials.
Be Agile…with your supply chain.
Keep an Eye on Capacity: With steelmaking capacity at a decades-long low, raw steel prices and recent surges in demand have put pressure on procurement. In response, Optimas has added new partners to our schedule — especially those that are adding more steel processors to their mix — to create greater capacity for us, and security for our customer. If you're facing complicated lead times, freight issues, or an inability to move at an effective speed, consider working with a trusted partner to modernize your procurement strategy. These decisions can all have a lasting, positive impact on your future success.
Pick the Right Equipment: Not unlike the steel mills, cold form part manufacturers need to expand production to meet increased demand. We're investing in new equipment and state-of-the-art capabilities because that's the advice we offer to our own customers. We recently added a new Chun Zu 4-station cold header and licenses for M12-M18 diameter MATHread® and Taptite 2000® fastener production at our Wood Dale, IL facility. These types of investments can help increase your capability, boost capacity, elevate efficiency, and improve overall output — allowing you to accomplish previously unworkable requests.
Be Strategic…in the supply chain partners you work with.
Plan Ahead: The importance of good data is paramount. It drives operational decisions that help manufacturers, suppliers, and customers improve performance, cut costs, and increase margins. With the right data and experience available, Optimas plans 3-6 months out for steel consumption. This enables us and our steel partners to anticipate highs and lows of our customers' demand and plan accordingly. The more you can confidently predict, the better you can prepare.
Trust and Communication Across the Supply Chain — It matters now more than ever.
Go With Experience: Your relationships up and down the supply chain should always be strong, but in times of increased demand, cost constraints, and uncertainty, the ability to trust an experienced partner carries extra weight. Let's face it, working with someone that's been here before can be a great benefit on your success.
Final Thoughts for Solving Your Supply Chain Struggles
Optimas strives every day to provide an informed expertise to our customers and our supply chain partners. If you're looking to the future and need help elevating your production processes, give us a call at 888.630.6300 or connect with an Optimas representative today. We could be the technical solution your team has been seeking. Let's Efficiency Up together.