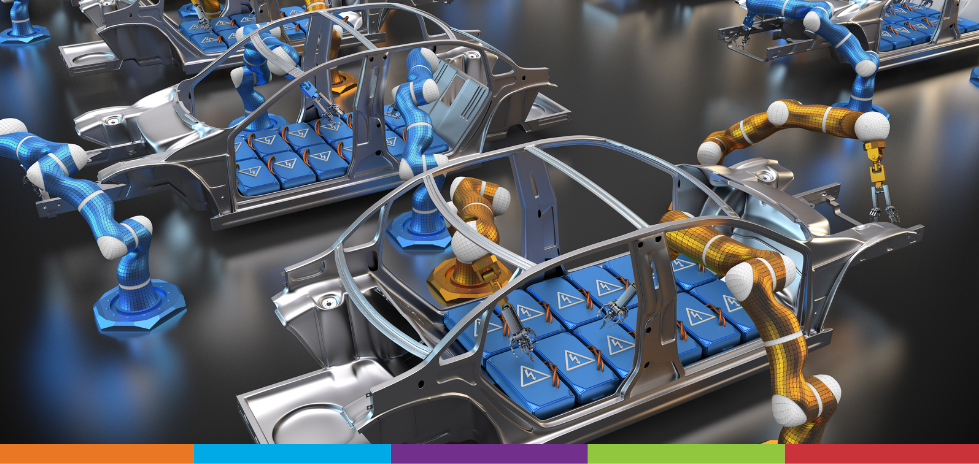 How to Lower Your Electric Vehicle Production Costs
Is electric vehicle production more than the sum of its parts? EV parts constitute a large portion of the production cost of electric vehicles, and they're putting pressure on manufacturers. These little extras should be supporting characters, but they have suddenly taken centre stage.
Why are ancillary parts like fasteners so vital? Because the whole infrastructure of electric automobiles depends on them. Fasteners are integral to the design of these cars — especially their charging units and other related areas. When considering the electric vehicle supply chain, you could say too many fastener variations are designed into products.
The number of fasteners needed in EV production means there are no simple supply chains. Multiple parts come from more than one source, increasing the need for complex logistics and transportation. Plus, each separate part comes with a risk of delivery delays and confusion.
In short, the supply chain for electric vehicle batteries can be complicated and costly. The consolidation of your parts can help lower that spend, with the following strategies moving you in the right direction:
Access to more efficiently designed parts.
Fasteners can take up a lot of unnecessary space and are often bulkier than they need to be. Could we take supply chain efficiency measures at the design stage to make fasteners smaller and more cost-effective?
Smaller parts (choosing an M6 over an M8, for example) mean less weight, less surface area, and less installation space. Lighter, less installation-heavy products not only cost less but also perform better.
Use of fewer fasteners.
The sheer volume of fasteners used in the EV industry is often excessive. Instead of using many fasteners, try using fewer, smarter parts.
Additionally, work with suppliers and supportive supply chain partners who can help you develop better custom components and use engineering support and BOM refinement to routinely test and hone your components' technical performance.
Think about how you can consolidate your parts inventory from 15 to 10 or streamline your product while saving material cost and weight. Chances are, the answer is fewer parts.
Boosts in buying efficiency.
How you buy fasteners can significantly impact how you install and use them. Buying from a single source — not shopping around every time — will save you purchasing costs in the long term because 85% of the fastener price is unrelated to the part itself. That cost stems from the supply chain management and logistics that go into producing and shipping each part.
So much of electric vehicle production comes down to numbers. Fewer parts used doesn't always mean you're making a lower-quality product; you just have to efficiently and deliberately consolidate the management of your electric automobile parts.