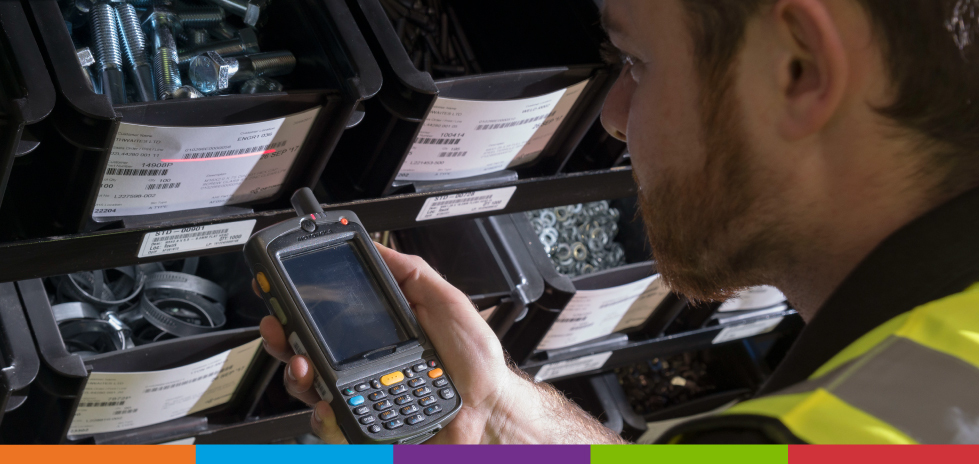 Optimise Your Fastener Inventory with Contactless Replenishment
Contactless Replenishment technology provides manufacturers with Optimas' top-level service plus the added benefit of hands-free solutions to the industry's most common fastener inventory challenges.
Could you find a better use for over 540 hours of available labour? Would your facility be positioned for success if half your fastener inventory wasn't occupying much-needed space? Could you benefit from cutting back on one-fifth of supplier-related headaches without any loss of supply?
These are some of the solutions gained by just one company utilising Contactless Replenishment through Optimas. Imagine what benefits your business could enjoy by following the same path?
With zero interruption and the goal of 100% customer satisfaction, the team at Optimas brings their decades of experience to the table and works hand-in-hand with your team to forecast your production needs and get you what you need, when you need it, and before you know you're running low.
Supplied with everything you need to easily self-manage your inventory, Contactless Replenishment enables your staff to quickly and efficiently consolidate and reorder parts — freeing your team to focus on other priorities. Plus, with Optimas' substantial on-shore stockholding, you can be confident deliveries are done on time, every time!
Contactless Replenishment carries countless benefits to small, medium, and large-sized manufacturers, but here are 10 we think might top the rest.
Stay COVID-Secure with Contactless Tech
COVID-19 has added new security concerns around every person who enters your facility. While Optimas continues to provide in-house, face-to-face support for customers, Contactless Replenishment offers you all the benefits with limited risk. If you want, once the initial setup is completed, all services through Optimas can be achieved with no contact and the highest of safety precautions.
Combat Brexit Backlogs with Hands-Free Solutions
With Britain leaving the European Union, new challenges have risen. Whether it is tariff concerns, the impact of international trade deals, or general administrative work — instances of filling out one form to ship good has now become dozens of forms and increased labour hours — the resulting Brexit has added cost, time, and uncertainty. Our domestic manufacturing and distribution locations cut away that risk and red tape both in Europe and the UK; helping to ensure products will be available when you need them.
Stay Efficient & Cut Costs
You don't need the headache of dealing with dozens of suppliers when one can do the bulk of the work for you. Through Optimas, your fastener and small components orders are consolidated down to a more manageable amount. With the risk reduced, your staff is freed up to focus their attention elsewhere while efficiencies are improved and costs go down.
Contactless Replenishment in One Convenient System
Regardless of the system you choose — Contactless Replenishment is offered in five unique systems — all your tools get delivered in one easy-to-manage kit. Optimas provides everything you need from scanners, racks, bins, and the necessary off-site customer service contacts to achieve your inventory and stock needs within the configuration of your facility.
Optimas Experts Train Your Team
When you partner with Optimas, we simplify the complex and that includes training your team on all aspects of the technology — the scanning, the replenishment, best practices, and how to work with our dedicated customer support team to quickly take on any challenge that threatens your production line or supply chain partners.
Five More Reasons You Benefit By Going Hands-Free
Reduced inventory
Less overhead
Higher productivity
Improved demand planning
Minimise excess & obsolescence inventory
With this new technology, you'll save time, you'll save money, you'll increase productivity, and you'll keep your team safe.
Contactless Replenishment systems are the much-needed boost to manufacturing efficiency you've been looking for. With five systems to choose from, you can work with Optimas to mix-and-match to your company's unique specifications while planning for what you could use one month, one year, or one decade down the road.
Ready to learn more about bringing Contactless Replenishment into your facility? Give us a call and start a contactless partnership today!
Locate other resources from Optimas' range of value-added services online: