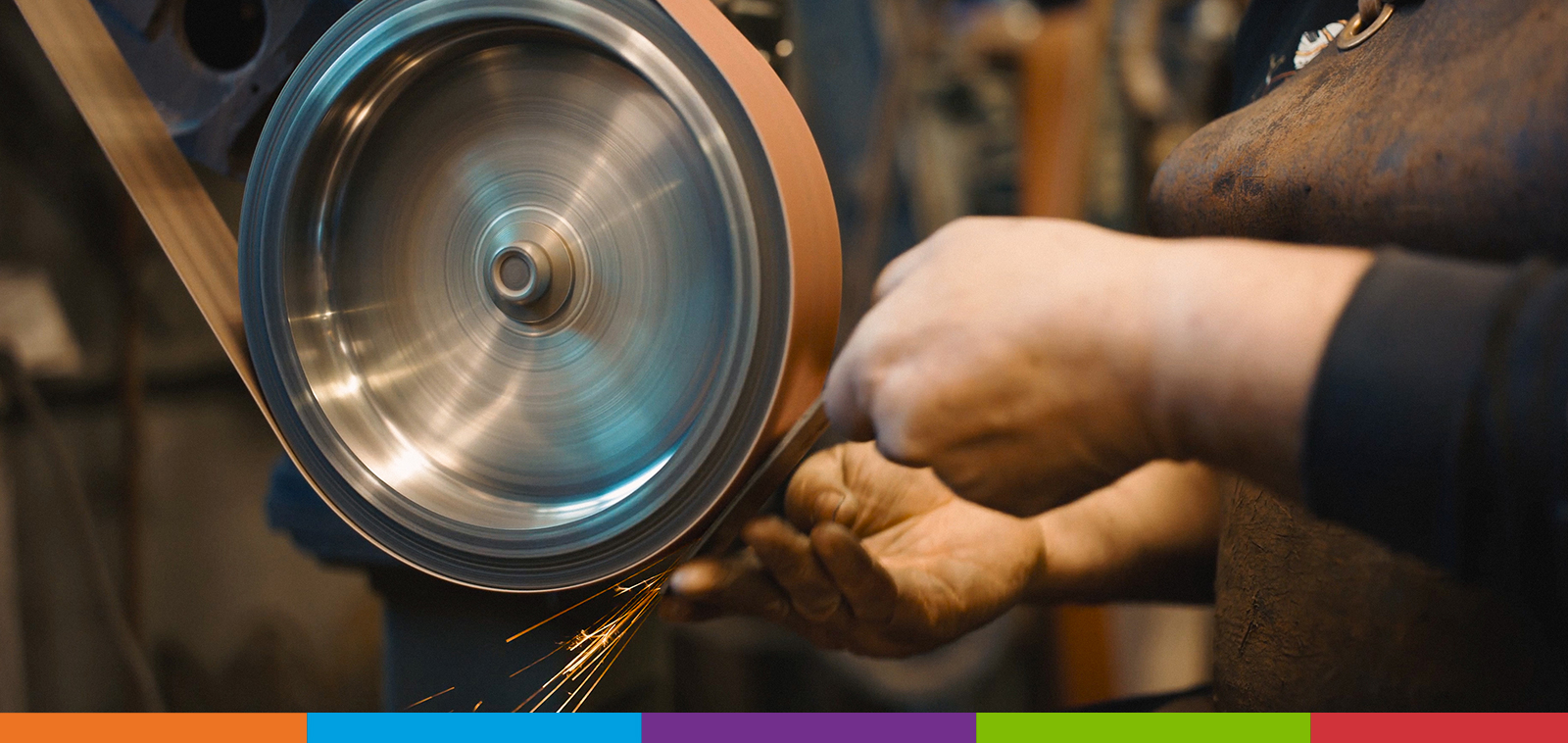 Selecting the Right Industrial Abrasive Tools in Manufacturing
Sometimes the right specialty abrasive tool is easy to find, while other times, we need to scour our supply chains to find it (and we always do). In some cases, we might even have it custom made for our customers. Either way, there's a right tool for the job and a right way to use that tool. Here's my take on industrial abrasives, their recommended uses, and some safety tips for your production floor.
What Are Industrial Abrasive Tools?
Specialty abrasive tools are used for preparing parts for production or assembly. They're either handheld tools or they're driven by a grinder or sander and they come in a wide array of shapes, sizes, widths, and lengths meant for various purposes:
Remove debris/dirt/material
Surface prep
Buffing/Polishing
Metal cutting
Sharpening
Grinding
Specialty abrasives can be used on many types of metals including steel, cast iron–even exotics like Inconel. These small tools can do amazing things like take a hard, porous material all the way down to a mirrored finish. Their most common use in manufacturing is to simply remove material from whatever you're working on, thereby eliminating sharp or rough edges in order to prepare surfaces for final finishing.
Types of Industrial Abrasive Tools and Their Uses
They say there's a right tool for every job. Unfortunately, sometimes people are up against deadlines on the production floor and that can cause them to reach for the wrong tool. This can compromise the quality of the part, cause significant damage, or worse, create a major safety hazard. Here are my recommendations for "the right tool for the right job."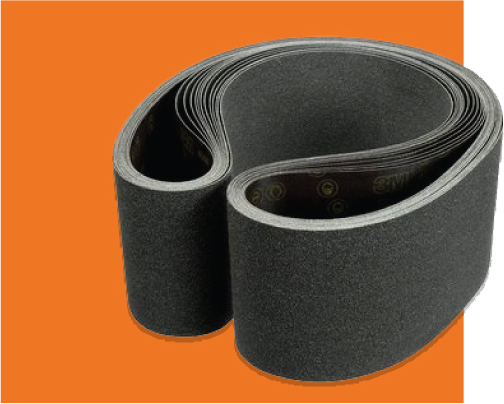 Sanding Belts

are a seamed or continuous loop of material with abrasive grit on it.

Best Uses:

Belt sanders are most often used to grind down a broad range of ferrous and non-ferrous materials, as well as wood.

Pro Tip:

Sanding belts are the best way to achieve a smooth, level finish over longer lengths of material such as an entire airplane wing.
Sanding/Grinding Discs

are a circular disc made of paper that is impregnated with abrasive grit.
Best Uses: Grinding or sanding discs are used best for the removal of corrosion (rust) or paint.
Pro Tip: Wet/dry sandpaper can be washed clean and reused.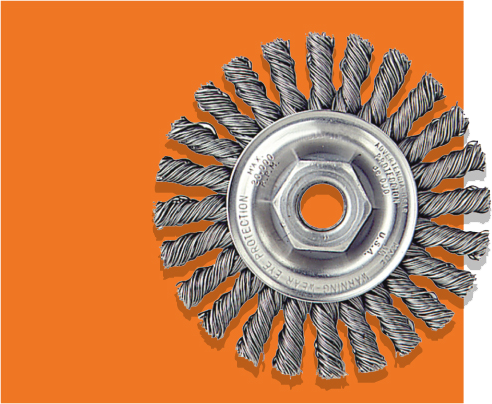 Wheel Brushes

are wire brushes that come in either end or cup style and can be knotted to achieve much more aggressive material removal.

Best Uses:

Wheel brushes are typically used to remove paint, rust, or welding splatter.

Pro Tip:

Just like an Oral B toothbrush, you can use an end wheel brush for those hard-to-reach areas.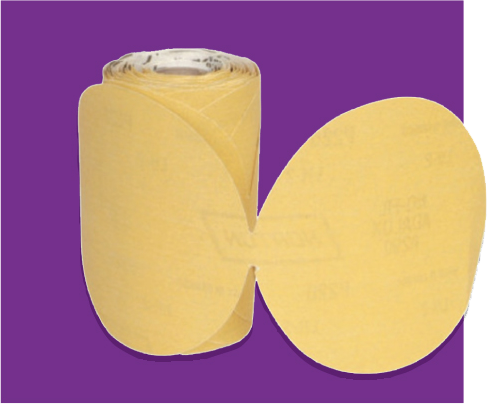 Utility Rolls or Handy Rolls

are long rolls of skinny sandpaper that you can cut by tearing.
Best Uses: Rolls are for general-purpose metalworking and aluminum oxide for hard-to-grind materials such as cast iron or stainless steel.
Pro Tip: Utility rolls work nicely for small areas because you can tear off and use just what you need.
Safety Tips For Using Abrasives
Surely you've seen the Farmer's Insurance commercials:
"We know a thing or two because we've seen a thing or two?"
I made a site visit recently (really). During my tour, I noticed that some of their guys were grinding the inside of an aluminum structure. Sparks were flying everywhere and I did not see proper ventilation of the area. A lot of things could have gone wrong from there, but luckily they didn't.
While working with abrasives might seem like no big deal, I would be remiss here if I did not mention the following safety recommendations for working with industrial abrasive tools:
Wear proper PPE, including gloves, eye protection, ear protection, and the recommended respiratory protection for what you're abrading.
Avoid loose-fitting clothing that can get caught in the tools
Stay clear of sparks and be aware of where other people are in relation to where your sparks are flying
Grind in well-ventilated areas and avoid working near flammable materials
Stop immediately if your tools vibrate or seem loose
Use your oldest abrasives on the shelf first
Finding Specialty Abrasive Tools For Your Project
Most manufacturers have a lot of tribal knowledge on the production floor. However, if your team is unclear about the right abrasive tool for the job, I recommend talking to a manufacturing partner that specializes in them. Optimas carry a wide selection of belts, discs, and wheel brushes to get the job done.
If you're seeking a focused range of in-demand consumables for your manufacturing facility, consider partnering with us to take advantage of our engineering, 3D Print, and cold form manufacturing capabilities.