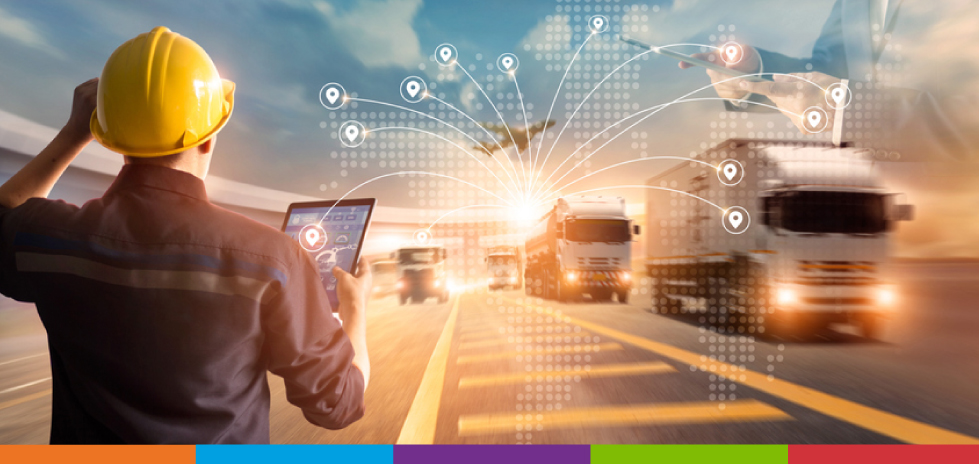 The Myths and Realities of Proper PPAP Submissions
The Production Part Approval Process (commonly referred to as PPAP ) is a tool developed by the Automotive Industry Action Group (AIAG) that consists of 18 unique elements that help establish confidence in production processes and the overall quality of a supplier's product. At Optimas, our Quality Team relies on PPAP as evidence for our customers that everyone along the product supply chain have the capabilities to deliver parts according to their design requirements. When used correctly, PPAP is a very reliable tool — but too many times we see miscommunication and false assumptions about PPAP, which can delay or even upend delivery of engineered parts.
The misconceptions around PPAP tend to revolve around four specific areas related to:
Understanding what a PPAP is
Knowing who is responsible for requesting a PPAP
Recognizing what is required of PPAP submission levels
The costs and resources required to perform a PPAP
These myths can quickly destabilize the quality check process as people begin to think PPAP is something it isn't, or that it can be accomplished in an unrealistic timeframe.
Here's a more complete look at the four most common PPAP myths, the actual facts surrounding the areas, and best practices you can implement to use PPAP the way it was meant to be used — and establish greater confidence in your supply chain:
"PPAP" Doesn't Always Mean PPAP
The Myth: When the word "PPAP" is brought into the conversation, all participants automatically understand what that means.
The Reality: Think of PPAP like "Kleenex" or "Xerox"– brand names that have become so synonymous with a product class (tissue or photocopies) that the word is used to describe both the product and a specific brand.
Suppliers must perform due diligence to understand the customer's real quality documentation requirements — what are they really asking for. Knowing whether a PPAP or just a slice of documentation is required is important information to have before approaching your supply chain partners. PPAP can be a significant investment for the right situations and getting it right the first time is important for the customer/supplier partnership.
What To Do About It: The best way to know what is requested, is to clearly review the documents related to your partnership. What is actually required? This includes the supplier quality manual, the part design or drawing, the contracts, and any customer terms and conditions. These documents will provide a more complete idea of what is needed and effectively move the process forward.
Let's Be Clear — Only The Customer Requests a PPAP
The Myth: It's the supplier or the part producer that decides when a PPAP is needed.
The Reality: The customer decides when a PPAP is needed based on their internal requirements.
What To Do About It: Good, open communication between the customer's internal production and quality teams is essential to ensure everyone understands whether a PPAP or a single piece of documentation fills the need. This is especially true during quality requirement conversations with external supply chain partners. At Optimas, when a customer sends us a new part order, our quality team performs an internal review to be sure the supplier and its offering aligns with the requirements of the customer.
PPAP "Levels" Don't Dictate the PPAP Process
The Myth: PPAP "levels" require incrementally more work — from the super simple Level 1 to a highly complex Level 5.
The Reality: All PPAP levels require the same amount of work, the levels only determine how much information is delivered to the customer.
Levels outline what information we deliver to the customer, not the amount of work put in to completing it. You may think 'well it's only a Level 1, we're only sending a warrant to the customer but the process still requires a full PPAP.
What To Do About It: It's important to understand the full workload that goes into all levels of PPAP submission, regardless of the end documentation provided to the customer.
Whether it's Level 1 or Level 5, we still have to complete the full PPAP — that means all 18 elements. Even if they end up only getting one, two, or three things, all of the other elements still need to be completed. Misunderstanding that leads directly into the fourth myth — that the PPAP process is somehow a fast process.
Know the Impact of PPAP on Existing Resources
The Myth: PPAP is a free or low-cost service and can be completed in a short amount of time.
The Reality: The 18 elements of a PPAP are detail-oriented and require a critical eye for process and data. A team of highly trained specialists contribute their expertise and ensure the planning, manufacturing, testing, and documentation of the part is executed to meet the customer's needs. Know that this can take a great deal of resource coordination and time to produce the necessary package.
What To Do About It: Plan ahead and clearly communicate your requirements with PPAP providers by ensuring the Production and Quality teams are on the same page regarding part documentation. Ask questions about the process, deliverables, time needed, and cost to execute a quality PPAP. Rinse and repeat for future product enhancements.
—
Still wondering if your PPAP process is right or wrong? Optimas places a top priority on efficiency and will help walk you through other best practices so you can make the correct decisions and clearly communicate with your supply chain partners.
One gamechanger we use at Optimas is our internally developed supplier portal, Optimas Connect. It's a software solution that allows us to better provide documentation, track supplier performance data, and store all types of part approvals — not just PPAP. For our customers, it's become an easy one-stop-shop that allows us to respond to their requests quickly and with unprecedented reliability.
You can learn more about the Optimas Connect Supplier Portal and best practices for PPAP by starting (or continuing) a conversation with our Optimas team. Ready to get started? Let's Efficiency Up together.