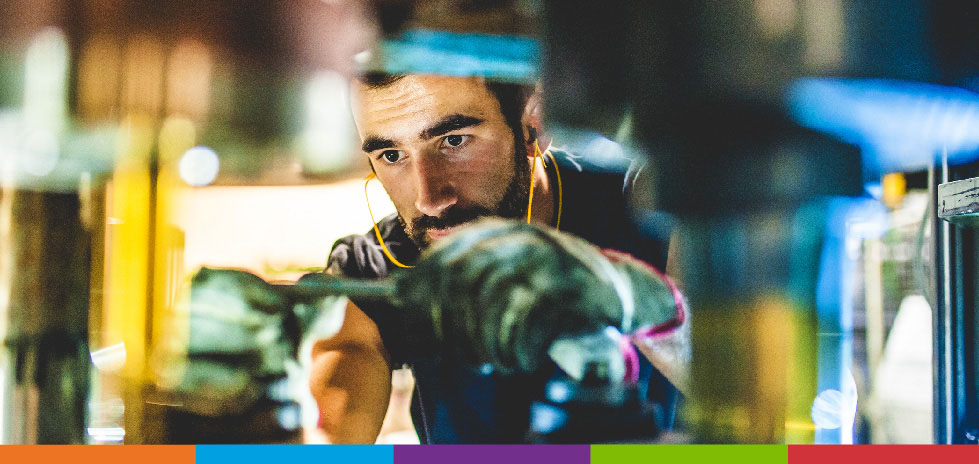 3 Ways You'll Win with Fastener Manufacturing Engineers
The fastener–one of the most fundamental components in nearly everything produced. Big trucks on the road, bridges and tunnels, the washing machine in your home, and who can forget the toys you have assembled for your children — all held together by fasteners. Fasteners quite literally hold the world together.
As a fastener manufacturing engineer with nearly 30 years in the business, it's my job to ensure your customers have confidence in the quality and reliability of your product and that your assembly processes are optimized. Adding fastener manufacturing expertise to your team— like the kind at Optimas — offers unique value to your company and to your end user. Here are my top three reasons for adding an experienced fastener manufacturing engineer to your next product innovation cycle.
1. Fastener Manufacturing Engineers Add Value from Concept to Production
While a fastener manufacturing engineer can bring value to a project at any point, it's especially useful to be a part of our customer's projects right from the start. I'm sad to say that a lot of times fasteners get overlooked but bringing a fastener manufacturing engineer in early — at the design phase — can reduce your costs, improve assembly processes and ultimately raise profits. In the vast majority of cases, it's better to proactively design before the product launch rather than reactively change after the product hits the market.
At Optimas, our team members in engineering and quality have years of experience across both fastener manufacturing and working for companies very much like our own customers. We understand the customer mindset and want to share that experience to help you improve product value.
Look to answer these common questions when working with fastener manufacturing engineers:
What are your real needs? Where could you benefit most from expert support?
What are you trying to accomplish?
How and where is your product being used?
Equipped with this information, fastener manufacturing engineers can understand the critical functions of your product, the specific demands and, just as importantly, opportunities for improvement and added value. In my experience, we've been able to lower initial costs, reduce overall costs (sometimes by adding cost early in production), improve quality and performance, optimize assembly, create better designs, shorten lead time, and provide simpler solutions to your biggest challenges. The earlier that an engineering partner such as Optimas becomes involved, the more ingrained the performance benefits of your finished product, and the faster you're able to get your product to market.
2. Experienced Fastener Manufacturing Engineers Can Boost Your Production Efficiency
When it comes to manufacturing, we believe few things are more important than improving efficiency. Whether it's production times, design, materials, cost, or processes, the way to maximize your margins and other key performance indicators is often by maximizing efficiency.
Fastener manufacturing engineers not only focus on the fastener, but also on the fastening — how the part is used to hold the product together and how efficiently it is used in installation. You would be surprised how much rework, labor costs and scrap result from the wrong part or assembly process.
When you're so deeply invested in a product's success, you don't always know what you don't know. A fastener manufacturing engineer's wealth of experience can help break down your design and specifications to its most basic steps and fine-tune the process to maximize efficiency of production and overall product quality. Questions a manufacturing engineer can answer, before committing to a production run, include:
Is the right material being used to maximize the product's lifecycle?
Can the design be simplified or manufactured in a more economical way?
Are there components that aren't necessary?
Are there alternative materials that improve function?
In manufacturing, every second saved on production matters and fastener manufacturing engineers have the capability to help you reduce costs and improve processes without diminishing the quality of your product.
3. Fastener Manufacturing Engineers Can Offer Customization
At Optimas, I'm proud to say our team offers something that remains pretty rare in fastener manufacturing — the ability to deliver truly customized solutions.
Whether you're changing up design specifications or reimagining a process, made-to-order engineered fastening solutions can deliver everything you need while adding to that all-important value and efficiency. Working with standard parts can often feel like trying to fit a square peg in a round hole. With custom manufactured parts, a fastener manufacturing engineer will work with your team to design the right part(s) solution to fit your unique design requirements and assembly needs. This can span from highly engineered parts to secondary operations and exotic materials.
Trust Us to Optimize Your Next Great Project
Fasteners might only represent 1% of your budget but they can account for up to 50% of your component parts. It's easy to take them for granted — until something goes wrong — creating a cascade effect.
When you work alongside Optimas fastener manufacturing engineers, we understand your risks and value the trust you put in our hands. With access to state-of-the-art technology, a wider variety of parts and materials, and application experience, our team can ensure balance between performance and cost. From prototyping and quality testing to in-house tooling and secondary operations, we offer custom engineered fastening solutions when the demands of your product exceed what standard hardware can't accomplish. This results in faster process time, faster time to market, a higher quality, and a cleaner look because the components used were developed specifically for you and your business.
We're proud to be a full-service supply chain and manufacturing solutions provider with access to many resources you won't find anywhere else and a willingness to go the extra mile — above what you expected and beyond what our competition can offer. If you're ready to connect with an Optimas team member, give us a call and let's continue the conversation. We're standing by to help you and your team Efficiency Up.
Get in touch with us for help today.