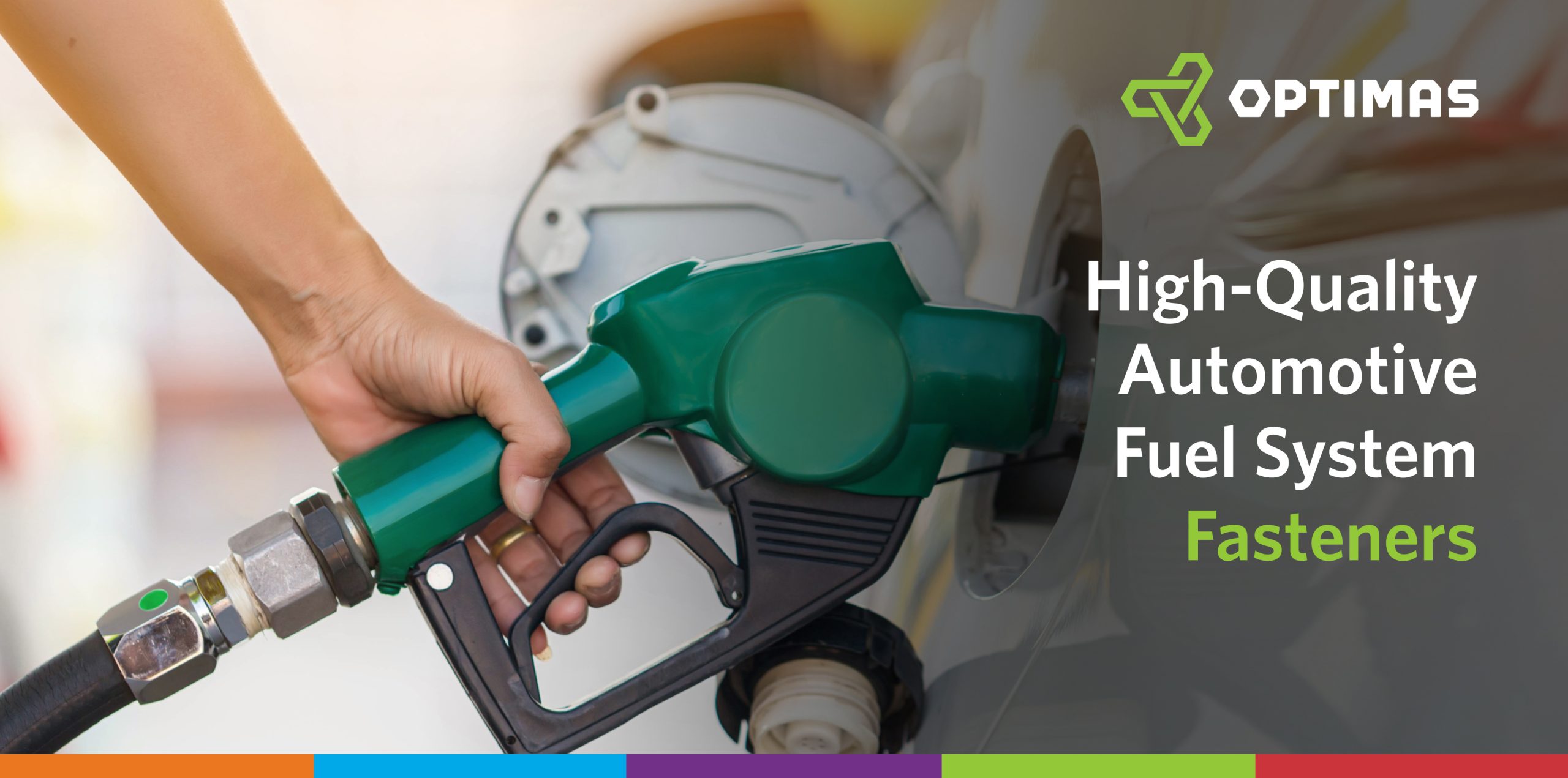 High-quality Automotive Fuel System Fasteners
High-quality automotive fuel system fasteners are essential to successfully support the combustion process in internal combustion engines. The system contains key parts, such as fuel tank, fuel filters, fuel pump, carburettors, which all work in unison to ensure the combustion process works effectively and efficiently. It is crucial that these components are fastened with high-quality parts.
Automotive Fuel System Market Drivers
Despite the growing electrification of vehicles, 14% of all new cars sold in 2022 were electric, up from 9% in 2021, there are still factors driving the growth of the automotive fuel system market.
Firstly, the automotive fuel system market is expected to see growth across the Asia-pacific region due to an overall increase in the sales of passenger and commercial vehicles. From 2020-2021, OEM wholesales of passenger vehicles increased by 27.89%.
Furthermore, the use of alternative fuels such as Liquefied Natural Gas (LNG) are on the rise in some countries and are requiring modifications to the fuel system and its delivery. In 2021, it was reported that China imported more LNG than any other country, closely followed by Japan. Therefore, a rise in LNG vehicles would help boost the overall automotive fuel system market.
Key Requirements for Automotive Fuel System Fasteners
Automotive fuel system fasteners need to be manufactured with high-quality and precision to ensure they work as effectively in the fuel system. One fastener which is commonly used for automotive fuel system builds is the banjo bolts. It is a hollow bolt which has holes allowing pressurised fluid to transfer to the other part of the bolt fitting and to other components, which ensures no liquids escape or become contaminated by outside elements.
Automotive fuel system fasteners also need to meet high tolerance and vibration demands, bearing loads between 65-90% of their yield strength so they don't loosen in their application, or worse, break.
How Optimas Can Help
Optimas' UK manufacturing division, Barton Cold-Form, specialises in producing high-quality fasteners for automotive fuel systems. Manufactured using cold-forming, a highly repeatable production process, Barton's fasteners are ideally suited to these systems. Cold-form manufacturing produces especially durable fasteners on a large scale, and an experienced cold-form manufacturer can work as accurately as within 0.02mm, meaning you're guaranteed to receive specialised, high-quality parts, mapped exactly to your design specifications.
Alongside the capacity and expertise to manufacture all your specific fastening needs, our partners take advantage of our 4000+ supplier network to source the best fasteners they need for their automotive systems.
Furthermore, we use accredited laboratories and operate using a zero-defect culture to achieve our "best-in-class" product range.
Partner with us so we can help source and maximise your product quality.