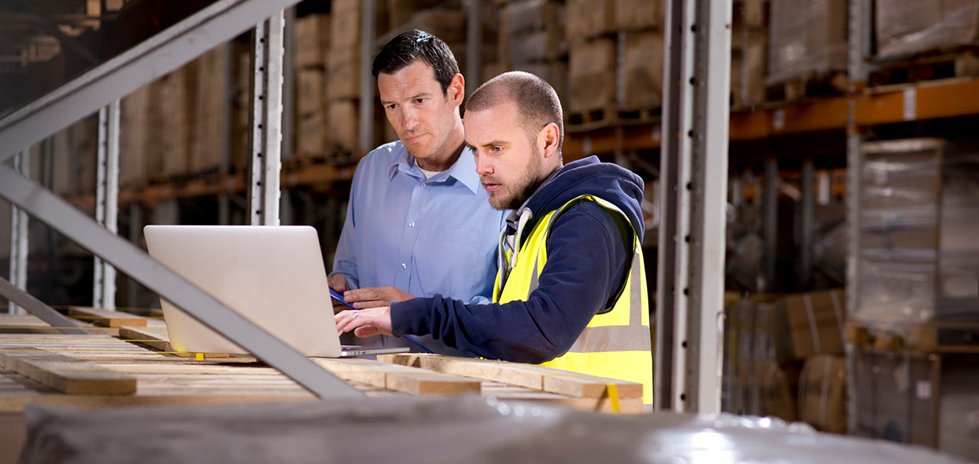 How Inventory Management Programs Lower Your Total Cost of Ownership
Technology is improving and accelerating Vendor Managed Inventory programs, encouraging more mid-sized manufacturers to embrace them. Working with a strategic partner to build a customized VMI program can help your organization streamline processes, improve data visibility and increase productivity. It can also help lower the Total Cost of Ownership of the parts you are managing.
What Is Total Cost of Ownership?
According to the Purchasing and Procurement Center:
"Total cost of ownership (TCO) is an analysis that places a single value on the complete lifecycle of a capital purchase."
TCO is calculated by combining these three components:
Acquisition costs
Personnel costs
Operational costs
An effective inventory partner can help you control costs within these three key areas.
How Does VMI Help Lower TCO?
1 Lowering Acquisition Costs
Acquisition costs include the cost to purchase your equipment or parts prior to taxes. This can include one-time costs for equipment needed to install or utilize your parts. A VMI partner can help you lower your acquisition costs by purchasing for you at lower prices. A strong supply chain and purchasing power at volume allows customers to save upfront capital.
2 Lower Personnel Costs
Inventory Management programs reduce the human capital needed to perform many inventory management tasks–from writing, entering and managing thousands of POs to hands-on tasks like picking parts on the warehouse floor. VMI programs can save time for HR departments as well because they eliminate the hiring and training of personnel.
Eliminating dozens of touches along the way saves millions of dollars on a single part. VMI delivers parts right to the point of use. Once an order is placed, the next person to touch that part is the one putting it into place on the production line. A well-run VMI program gives manufacturers time, money, and personnel back to focus on production.
3 Lower Operating Costs
An inventory program helps control operating costs including labeling, packaging, and storing thousands of parts. This helps manufacturers reclaim manufacturing space.
Storage for thousands and thousands of parts takes up valuable space. Keeping less inventory on hand means frees up warehouse space for production…and higher production volumes means more revenue.
VMI programs have a big impact on freight costs too. A partner can consolidate many parts into a single shipment and then absorb the fees, tariffs, and duties for transferring your freight across international borders.
An added bonus of VMI is reducing waste, making it easier to be green.
Using returnable and recycle containers, eliminating cardboard completely are simple improvements manufacturers can implement to be more efficient and green.
Finally, VMI programs can help you move faster, and in manufacturing, speed of delivery is key. VMI programs ensure that parts are where they need to be–on time.
Your program should ensure that no one is waiting on a part so the line can keep moving and so that you can quickly scale up to meet a large order. There's no pause, just production.
Demonstrated Success With VMI
As manufacturers ourselves, we understand the position our clients are in. We are constantly looking for process improvements to eliminate steps that will drive out costs.
Recently, Optimas partnered with a medical equipment manufacturer that was trying to drive down costs by $5 per unit for a hospital bed. The Optimas engineering team went to work understanding how the bed was made and offered an engineering solution that went beyond just saving money on parts and helped our customer hit their target
The key to an effective VMI program is a holistic approach that starts with our engineering experts understanding how our customers' products are made.
VMI Partnerships: A Win-Win
VMI is a partnership and your VMI vendor should be as invested in your success as you are. This includes looking for ways to lower your TCO. We're in it together with our customers, and we make it a win-win. Anything you can give us to do, you're saving money.