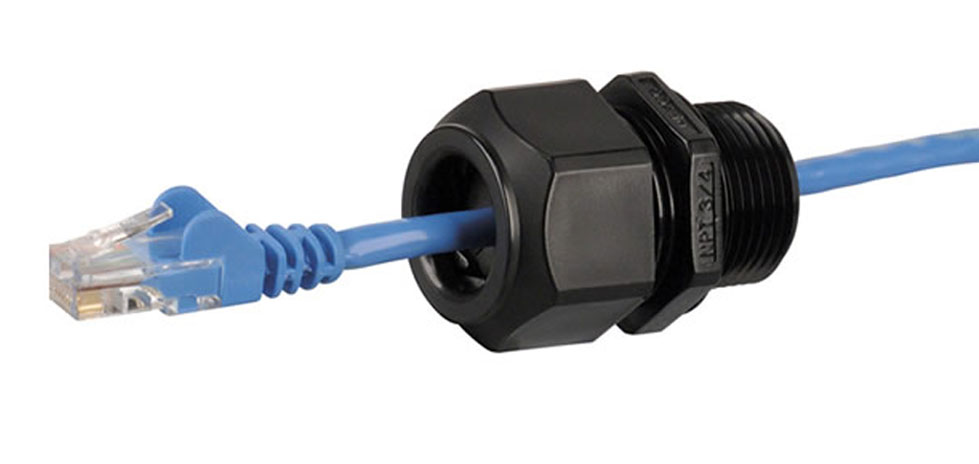 More Choice of Cable Glands From Single Source
Optimas' Components Division extends its range of cable glands for industrial, hygienic and ATEX applications.
Optimas' Components Division is now offering its customers access to a wider choice of standard and specialized cable glands from a range of top brands. Designed to support multiple cable entry requirements in industrial and other challenging application environments the new extended range encompasses different styles of seal, materials and cable retention options. Engineering teams from Optimas Components Division can also customize glands for any application not already covered by the standard ranges.
Stock product choice now incorporates several well-known brands and plenty of options, including popular Nylon and nickel-plated brass products. Flex protect and 90-degree cable glands are also included, if you need to factor flexible routing into your cable protection concerns. Most designs also offer specializations, with Optimas Components Division able to supply high temperature, chemically resistant and higher strain relief variants on request.
Standard threaded designs don't always suit every application, which is why Optimas Components Division also offers innovative cable glands with design features such as snap-in glands that allow for fast easy assembly with a good IP rating and cable retention properties. Vented glands provide further options with regards to tackling condensation, with a breathable design ensuring air expansion and contraction through the enclosure minimizes the deposition of atmospheric moisture. For pre-terminated cables, split cable glands are available to deliver superior sealing at the clearance or threaded mounting location.
Hygienic applications such as those found in the pharmaceutical, medical, food and beverage industries are another area of expertise. Smooth in design, end users can choose between IP68 or IP69K ingress protection across the range. Furthermore, for those looking for a reduced footprint from their cable glands, they can specify low profile options with IP69K protection as standard – a great selection for particularly challenging hygienic environments.
Cables in potentially explosive atmospheres pose another challenge, so choosing a suitable cable protection solution is essential. Thankfully, Optimas Components Division can supply several standard EX and ATEX rated cable glands, all of which offer further specialization and performance possibilities. Working with several approved suppliers, Optimas Components Division can deliver the most suitable cable glands to customer specifications, maintain quality assurance and provide increased versatility when specifying for these environments.
Optimas Components Division offers nearly 50 years' experience in providing high-quality components to customers worldwide, ensuring that technical expertise is always part of providing an optimum solution.
To see the full range of Optimas Components Division cable glands, please visit the website.