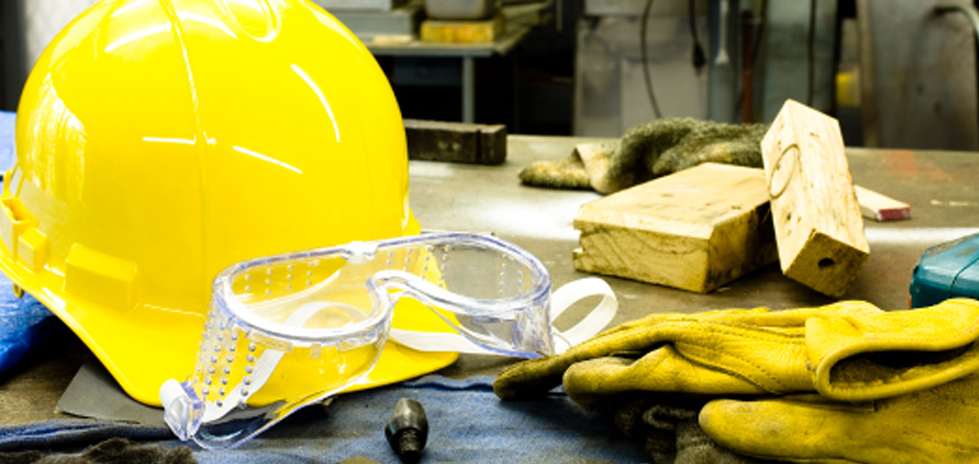 Preparing Your 2021 MRO Budget
Facility managers will need to plan next year's MRO /PPE budgets with careful considerations for staying operational and safe as manufacturing ramps up. What can you expect to budget in 2021 to make sure you avoid unnecessary downtime and plan for a safe year?
MRO Vs. PPE
First, we need to make a quick distinction between MRO and PPE. MRO stands for Maintenance, Repair, and Operations. These are materials, equipment and supplies used in the production process at a manufacturing plant, but generally not part of the finished goods being produced. It covers the basic supplies needed for employees to do their jobs safely and for the production floor to remain operational. PPE (Personal Protective Equipment) is a subset of MRO and typically refers to any safety equipment worn by an individual, such as face masks or gloves.
Pro Tip: Don't order PPE with a scarcity mindset (like toilet paper in March of 2020). The good news is, while there was a PPE shortage months ago, existing producers acted quickly and ramped up production, while other manufacturers retooled their existing lines or partnered with government agencies to produce more and stabilize supply.
Types Of MRO To Include In Your Budget
MRO is vast and can include many different items needed to repair and/or maintain your facility systems:
Gloves, masks and other safety equipment
Cleaning or janitorial supplies
Valves, pumps and other industrial equipment
Oil and lubricants
Repair tools
Office supplies
Standard Fasteners
According to Thomasnet, MRO generally falls into these categories:
Infrastructure repair and maintenance
Production equipment repair and maintenance
Material handling equipment maintenance
Tooling and consumables
Pro Tip: Budgeted expenditures can vary depending on the industry and health of your production equipment. For example, maintenance costs on newer equipment can be a very small portion of your spend, often less than 2%. For companies with older equipment, repair costs can be up to 40% of your annual budget.
How To Order MRO & PPE
There's a great deal of uncertainty going into 2021 and it's presenting some unique circumstances for facilities and operations professionals responsible for nailing their budgets. As COVID-19 cases soar in many states and Flu season nearly upon us, the coming winter months likely will present stricter social distancing protocols than we saw over the summer.
It's important to ensure that your employees use recommended safety equipment and materials so that they (and their families) can stay safe and operations remain predictable.
Here are five things to consider as you prepare your MRO budget.
1 Take Inventory
Take stock of the products you're currently using and identify potential areas for consolidation or standardization. Buy products in bulk to maximize savings and ensure that your supply remains stable. Lack of MRO inventory can lead to costly sick days, production delays, and downtime for deep cleaning and equipment repairs.
2 Find A Reliable and Fiscally Responsible Supplier
Look for an MRO/PPE supplier that understands the balance of ethical and fiscal responsibility required to help keep your operations running safely. This means sourcing high-quality products, in the highest quantities needed, so that you receive the best price possible from reliable sources–and a deep understanding of current trends to improve your purchasing power.
3 Use Real-Time Data to Track Inventory
Use real-time data and reporting to better understand your MRO usage and inventory. For example, our OptiTech inventory management programs use the latest RFID technology to provide real-time visibility into inventory levels and automate replenishment. Optimas' demand planning and forecasting tools use predictive analysis and machine learning to improve your forecast accuracy. These ensure a mathematical relationship between supply and demand and that critical items are always available for your teams.
4 Prepare For the Unexpected
Choose an MRO supplier that has access to all of the primary manufacturers and is able to quickly add new suppliers and products to meet your needs. Having the flexibility to react to changing conditions and/or furnish items with quick-turn-around times will remain critical.
Pro Tip: Keep an eye out for new products and technology like hands-free temperature and sanitizing stations to lessen cross contamination and create a healthier work environment.
Safety Should Drive Your Decisions Right Now
Many manufactures have dedicated workplace safety teams, but this coming year, safety will be everyone's responsibility. Balancing your ability to produce your products–while keeping your employees (and their families) safe–is the most important driver of decisions right now.
Working with an MRO supplier who is focused on helping you stay stocked appropriately, provides access to cutting-edge products and materials and watches out for your bottom line will help you stay ahead of the curve.
Consider partnering with us for PPE and MRO to stay safe and operational. Have a look at what Optimas can provide at us.optimas.com.