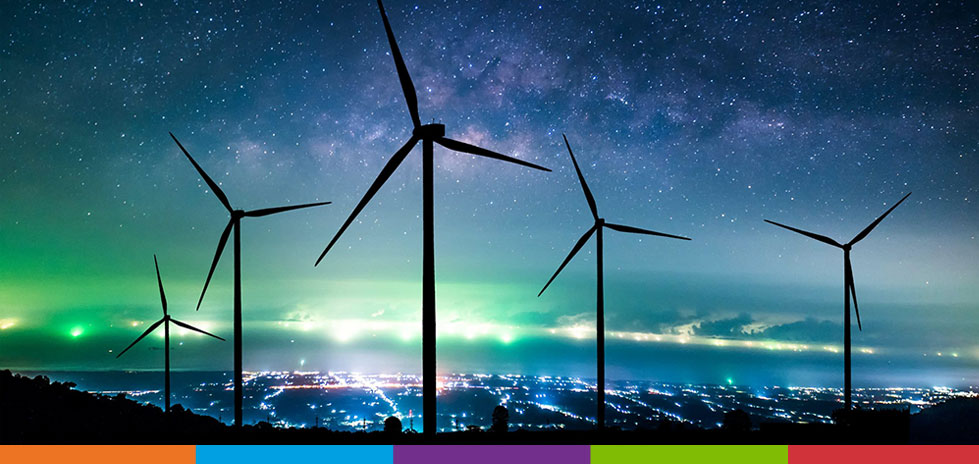 How to Choose the Right Partner for Wind Turbine Manufacturing
Choosing a supplier partner for your wind turbine manufacturing needs means relying on their ability to provide timely, reliable and quality components. No matter how small the part (for example, a fastener), supply chain assurance is a thing for decision-makers in procurement and operations.
So, how do you ensure your fastener supply chain isn't a reason for anxiety, low stock emails or line downs?
The safest path to supply chain assurance includes testing, localization, parts consolidation, inventory management and value-added support. Here's how to get the process right.
Ensure Quality with Testing
Quality should be a given–but it's not. The quality process starts long before the first wind turbine rolls off the assembly line. That is why we've built state-of-the-art, ISO and IATF-certified Quality Labs right here in the United States. In our labs, our specialized technicians conduct Production Part Approval Process (PPAP) evaluations and nine general parts inspections, including Metallurgic, Torque, Tension, Hardness and Advanced Microscopy Imaging.
This battery of tests allows Optimas to help eliminate mistakes and defects, saving you from costly, dangerous and reputation-damaging production slow-downs and recalls. Our application engineers also have advanced technologies such as joint simulators and 3D printing to test your new and improved designs for wind turbine manufacturing.
Optimas i-on testing: Ensure quality by partnering with a manufacturer/distributor who can validate and deliver on every aspect of your most critical components.
Gain Confidence with Localization
More than ever before, resource availability has given way to accessibility in the form of localization. Simply put, your supplier is only as good as its ability to source and deliver and parts as specified. Localization reduces lead time and risk, enhances opportunities for future innovation and boosts the quality of your overall wind turbine.
Optimas i-on supply: Gain confidence by choosing a supplier that is equipped to deliver and is close to the point of use.
Save Costs with Consolidation and Inventory Management
Streamlining your supply chain through parts consolidation and inventory management services also can help reduce risks and costs and elevate your cash flow. This ensures part availability even in times of high demand and eliminates the soft costs associated with supplier administration for the same components.
OptiTech inventory management solutions automate inventory replenishment and provide full visibility of parts consumption. Having this control system reduces inventory levels and minimizes the risk of excess and obsolete parts for your wind turbine.
Optimas i-on inventory management: Use predictive analytics and the latest technology to improve your forecast accuracy and automate inventory replenishment, eliminating waste and anxiety.
Add Value with In-House Manufacturing & Engineering
Having a partner that can source or manufacture your components further helps to keep the right amount of inventory on-hand. Our onsite engineering and in-house manufacturing capabilities can address both application and supply chain issues for existing models and new releases.
Optimas i-on manufacturing & engineering: Find the right solution for your production needs with a supplier that delivers value without sacrificing performance.
Conclusion
Think of each link in your supply chain as an opportunity to choose the distributor best suited to deliver quality, reliability, value and, above all, confidence in the success of your power generation products.
If you found this article valuable, consider reading: 4 Ways to Make Your Inventory Management More Efficient.
A True Optimas Story
"The Optimas part standardization program not only reduced our piece part costs, but it also enabled us to launch new products quicker, decrease inventory obsolescence, improve product quality and increase customer satisfaction." -Optimas User