Optimas Keeps Its Quality Management Systems Operating at Peak Levels
Recent IATF Certification, Passing ISO 9001 Surveillance Audits, Investment in New Inspection Equipment Further Advance Optimas' High Standards of Quality
Wood Dale, IL – February 28, 2023 – Optimas Solutions, a global industrial manufacturer/distributor and service provider, has significantly enhanced its quality management systems to better support customer demand for high quality fasteners. The company recently passed its ISO 9001 surveillance audit at its headquarters, plus three distribution facilities and added two VisionLab inspection systems to its quality labs in Wood Dale, IL and Columbus, IN.
"We continue to put a lot of emphasis on quality and ensuring our management systems lead the way for customers," said Gaby Gallegos, Optimas Vice President of Quality. "With no major or minor nonconformances from these audits, our distribution facilities in Fresno, CA; Sturtevant, WI and Mexicali, MX dem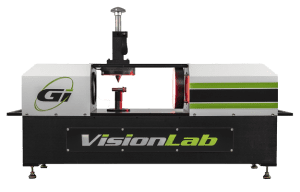 onstrate Optimas' deep commitment to quality and its importance to our customers."
According to Gallegos, late last year, Optimas renewed its IATF 16949 certification, which comes from the International Automotive Task Force and represents the highest level of quality in the automotive industry and beyond. Only 15% of organizations globally achieve ISO and IATF accreditation during the same cycle.
These endorsements are a high-water mark for Optimas quality management system as it's the first time the company's global operations have achieved these levels of certification. "These certifications and surveillance audits place Optimas at a level of quality uncommon in the fastener industry," continued Gallegos.
Optimas also purchased General Inspection's VisionLab 150 inspection system, one of the world's most advanced inspection systems, to further automate the fastener inspection process. With standard, easy-to-use software that provides zero defect quality, the VisionLab 150 inspection system has the flexibility to measure and inspect various fasteners and their characteristics to print specifications. This level of automation reduces the time required for a complete part inspection by 92% compared to a manual inspection process executed by an experienced quality engineer.
According to Daniel Harms, CEO of Optimas Americas, one of our highest priorities remains to invest in our quality management systems to meet demands of customers and lead the industry in quality efforts. "With our certifications and the new inspection equipment, we offer a level of quality unmatched in the industry," Harms said. "That's a very strong calling card for manufacturers seeking fastener sourcing services and offers existing customers more confidence that we're serious about delivering quality parts to their production facilities."
About Optimas Solutions
Optimas is the leading global industrial distributor and service provider specializing in fastening and supply chain solutions for manufacturers seeking to improve efficiency and profitability. We take care of the details so customers can focus on manufacturing cutting-edge products—giving them an unparalleled competitive edge. Visit optimas.com and follow us on LinkedIn  www.linkedin.com/company/optimas-solutions/ and Twitter @Optimas_S.