Optimas Appoints Industry Veteran Phil Battaglia as Chief Financial Officer
Seasoned Executive Brings 25+ Years of Financial and Operational Management to CFO Position
Wood Dale, IL – April 18, 2023 – Optimas Solutions, a global industrial manufacturer/distributor and service provider, announced today the appointment of Phil Battaglia as Chief Financial Officer. Battaglia possesses over 25 years of financial management and reporting expertise, most recently leadership experience at Caterpillar Inc.
"We are delighted to have Phil on board in such an important role for us," said Daniel Harms and Mike Tuffy, Optimas' dual CEOs. "As we continue to elevate our business, we needed someone in our CFO position with the financial acumen and customer-oriented thinking that Phil brings to us. We believe Phil will be essential to strengthening Optimas' solid financial foundation and partner with us to ultimately enhance how we serve our customers."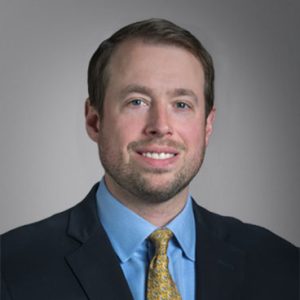 "Optimas is well positioned for a successful future driven by our customers' needs," Battaglia said. "I think I can bring that customer perspective to Optimas given my experience at Caterpillar. While I was there, I worked with suppliers such as Optimas and understand what OEMs want and need. I'm excited about the long-term impact of the Optimas team, its products and processes, not only for us, but more importantly for our customers."
Battaglia comes to Optimas from Caterpillar, where he held various positions including Vice President of Financial Planning & Analysis, CFO of Caterpillar's Product Support & Logistics Division, and Assistant Corporate Treasurer. Prior to Caterpillar, he was an investment banker at Citi where he advised customers in the industrials and mining sectors on M&A and financing transactions. Battaglia holds a BA degree in economics from Northwestern University and is certified by The Institute of Management Accountants.
About Optimas Solutions
Optimas is the leading global industrial distributor and service provider specializing in fastening and supply chain solutions for manufacturers seeking to improve efficiency and profitability. We take care of the details so customers can focus on manufacturing cutting-edge products—giving them an unparalleled competitive edge. Visit optimas.com and follow us on LinkedIn  www.linkedin.com/company/optimas-solutions/ and Twitter @Optimas_S.