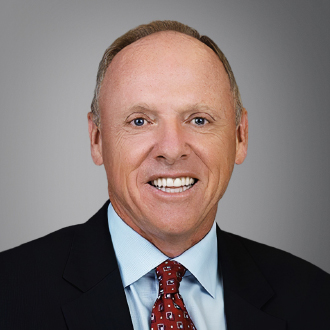 TJ Rosengarth
Chairman of the Board
TJ was elected as Optimas' Chairman of the Board in 2020 after joining the company as President and Chief Executive Officer (CEO) in 2019. Previously, TJ served as CEO for Northwest Hardwoods ('NWH'), a global provider of hardwood lumber products from 2011 to 2018. Prior to this, he ran Flakeboard's Composite Panels business from 2006 to 2011 and Weyerhaeuser's Composite Panels business with operations in Ireland, France and North America from 2001 to 2006. TJ carved out the Composite Panels business as well as the Hardwood Lumber business from Weyerhaeuser and has successfully executed numerous acquisitions for both companies.  He served in various operations management positions for Willamette Industries from 1986 through 2001 culminating with the design, build and start-up of a state-of-the-art particleboard manufacturing facility in South Carolina. TJ graduated from Portland State University with a Bachelor of Science in Business and Operations Management in 1985 and was a graduate of Stanford's business leadership development program in 1989.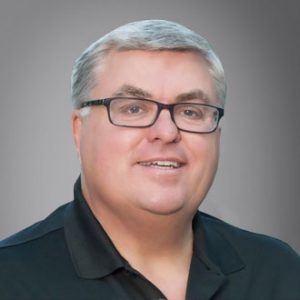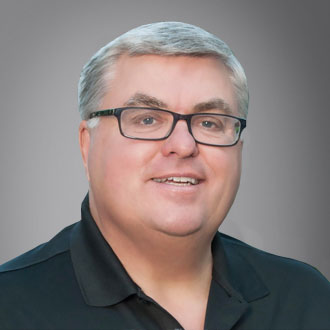 Marc Strandquist
President & CEO and President of the Americas
Marc is a pragmatic, entrepreneurial and collaborative business leader with extensive experience driving revenue and portfolio growth for multi-billion-dollar parent organizations. He is adept at developing and executing strategic plans and driving centralization, efficiency, synergy and M&A activity. He has global experience overseeing companies in Europe, South America and North America. Is skilled at managing manufacturing sites, output, quality and cost containment, and is known for introducing new models, systems, technology and tools to optimize performance. He fosters a positive company culture, world class operations and employee engagement. He also effectively builds and leads diverse teams to achieve business objectives. His success is driven by his industry knowledge, strategic perspective, leadership and business acumen and consistently communicates with stakeholders. He thrives in a fast-paced, emerging and dynamic environment where he can quickly absorb and apply information to deliver competitive advantages.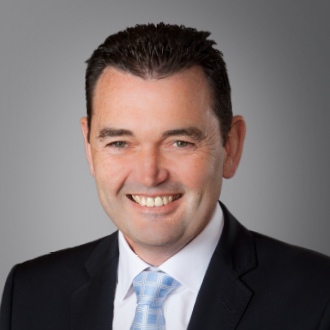 Mike Tuffy
President of International
Mike Tuffy has over 30 years of experience in the fastener industry with leadership positions across commercial, sourcing and operations. As the leader for Europe, Middle East and Africa at Optimas, Mike utilizes his broad knowledge of world-class supplier capabilities to match with customer needs and expectations to drive efficiencies for our partners and our business. Previously, Mike served in leadership positions at Walters Hexagon and Anixter where he was part of the management team that significantly grew the business through organic growth and acquisitions. He was also part of the acquisition team that carved Optimas out of Anixter.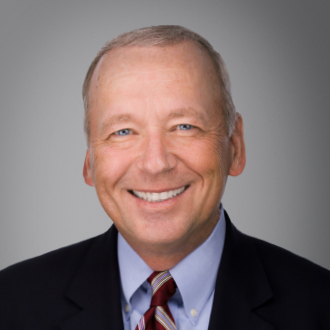 Jim Japczyk
Chief Financial Officer
Jim joined Optimas in 2019 as Senior Vice President and Chief Financial Officer. His prior career experiences include CFO leadership roles within the distribution, manufacturing and consumer services sectors, primarily under private equity sponsorship. Jim has directed the finance, technology and human resource functions and, together with his teams, provided transformative leadership that established the path to drive enterprise valuation growth. Before his CFO roles, Jim was Vice President-Controller at a publicly-traded consumer products manufacturer, and served in various SEC reporting and financial management positions while at Grainger. Born and raised in the Chicago area, Jim received his Bachelor of Science degree in Accounting from Loyola University and Masters in Business Administration from DePaul University. He is an active member of Financial Executives InternationaI and the Illinois CPA Society.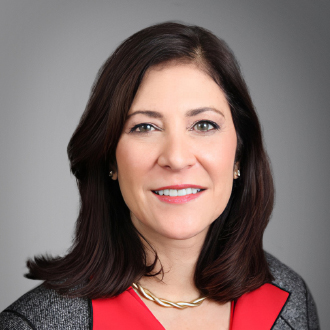 Rebecca "Riv" Goldman
SVP and General Counsel
Riv has over 20 years of experience managing global teams and has conducted business in over 80 countries across Europe, the Middle East, Asia, Latin America, Australia and North America. As General Counsel for Optimas since 2017, Riv focuses on streamlining our contracting process while reducing risk, enhancing compliance structure and strengthening information security. Prior to Optimas, she served as head counsel for operating businesses within General Electric and Rockwell Automation, utilizing global distributor networks to meet the needs of industrial customers. Before the law, Riv held leadership roles in finance, marketing and strategic planning – with brief stints running recently acquired businesses or preparing businesses for divestiture. Riv holds a Bachelor's degree in Economics from Stanford University, an MBA in finance, marketing and accounting from Northwestern's Kellogg School and a law degree from the University of Dayton. She has lived in France and Italy and enjoys working with our global teams at Optimas.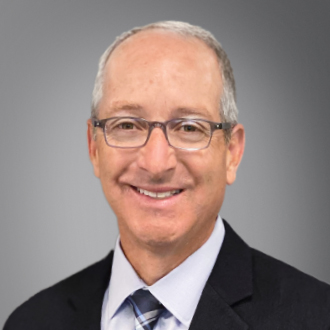 Ray Tofolo
Chief Information & Digital Officer
As Chief Information and Digital Officer, Ray has responsibility for global applications, IT infrastructure and the digital selling and replenishment platforms of Optimas. He leads the strategic efforts to modernize systems, as they interconnect Optimas and customer facilities to numerous IT services provided through cloud computing. Previously, Ray held technology leadership, ERP implementation and application engineering positions within adidas, Bare Minerals and HD Supply. He started his career with PriceWaterhouseCoopers, working on formative technology engagements for McKesson, Applied Materials and Sony Pictures Entertainment. Ray has a Bachelor of Science degree in Business Administration and Finance from Pepperdine University.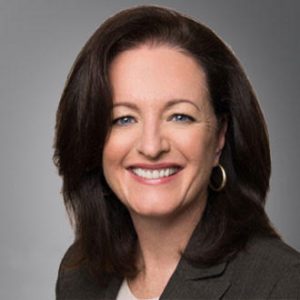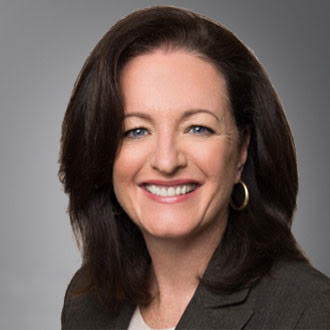 Kate Daly
Senior VP Human Resources
Kate Daly joined Optimas in 2020 and leads the people strategy and all principle HR functions across the company. Her focus is on organizational development, talent management, total rewards and employee engagement. Prior to joining Optimas, Kate was CHRO of DSC Logistics, where she implemented people strategies that prepared the business for significant growth. Her expertise in leading large transformative initiatives resulted in a restructured operation with a new leadership model, plus systems, processes and technology. Before this, Kate held senior human resource roles with D&W Fine Pack, a manufacturer of food packaging solutions, and PSAV, an event technology and production company. In these positions, she was responsible for leading core human resource functions, plus acquisition integration and labor relations. Earlier in her career, Kate had a long tenure with Panasonic North America where she held roles of increasing responsibility, eventually leading the Learning and Development group. Kate holds a bachelor's degree in Industrial and Labor Relations from Cornell University.