Reduce Costs With Focused
Quality Assurance Protocols
The quality control process starts long before the first product rolls off the assembly line. It's a process that requires a significant commitment because quality assurance can't be left to chance.
At a minimum, each part should go through the following two tests to ensure it meets the necessary standards:
     Process Qualification
This test measures the process variation of a machine over time to ensure a state of statistical control (i.e., that any variable is random and not due to an eliminable cause). Only then can a manufacturer confirm the repeatability and reproducibility of the gauges that either produce or measure parts.
     Part Qualification
This test measures a large enough sample of parts to ensure each one produced complies with engineering requirements and quality standards. To qualify a part, sample batches must go through 

mechanical,


dimensional,

functional, and
chemical testing.
Often, parts are revalidated annually beyond the ongoing monitoring and measuring of quality standards. Depending on the requirements, validation can take weeks to complete and be just as costly and time-consuming as the initial qualification — that is, if you don't have a quick and comprehensive in-house quality assurance process.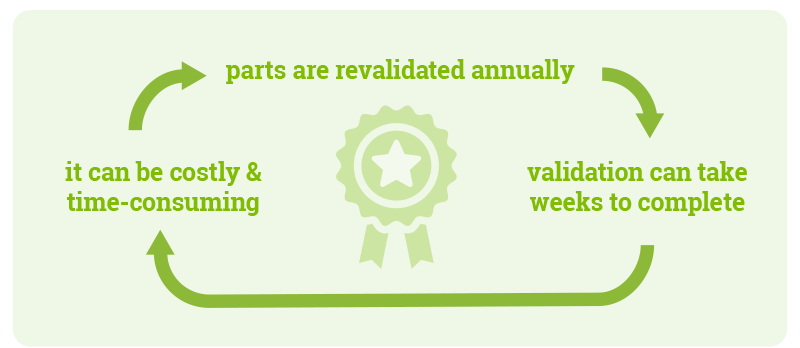 The True Cost of Unfocused QA
For many manufacturers, testing and quality assurance of parts isn't a core competency but rather a necessity of production. That's why it often makes sense to partner with a manufacturer/distributor that truly understands quality assurance and has established services and testing equipment to maintain all quality controls. This enables product producers to focus on
innovation   meeting demand   bottom-line growth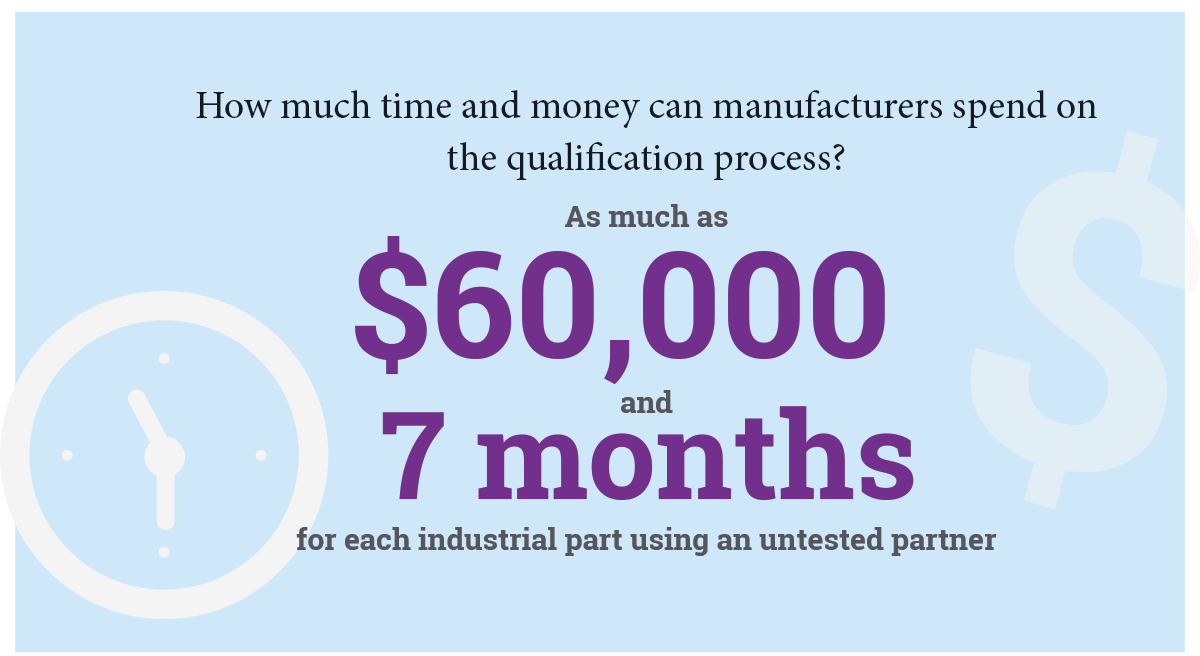 At Optimas, we can collaborate and establish a repeatable QA protocol and perform the tests using our in-house ISO 17025-certified testing lab near Chicago.

For one customer, this allowed us to perform the right QA testing for $3,500 in just two months — a fraction of the typical investment required.
Feel Secure in Your Part Quality
Quality isn't something you leave to chance. The time is now to put quality controls in the hands of a partner like Optimas that understands how to monitor and maintain quality standards in the manufacturing process.
Contact us today to learn more
about our service options.