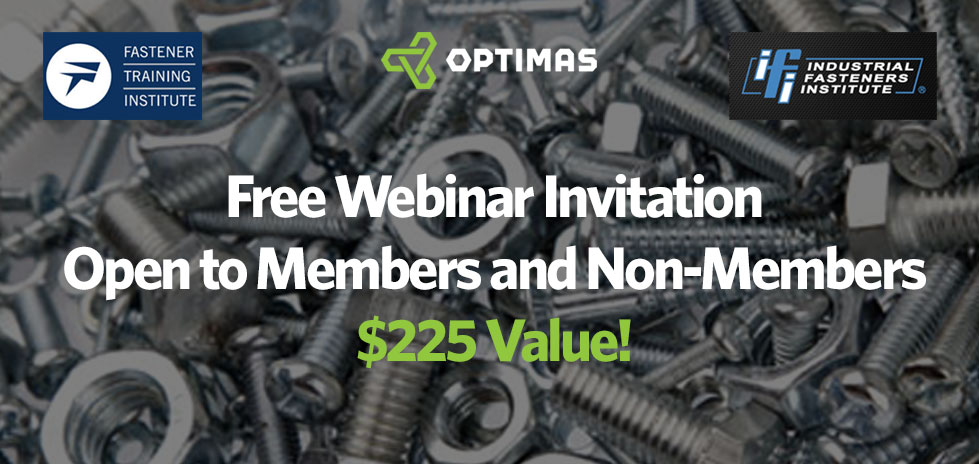 Fastener Failures Webinar – May 1, 2020
The Fastener Training Institute (FTI), Industrial Fasteners Institute and Optimas Solutions invite you to a free webinar on Friday, May 1,
11 a.m. – 12:30 p.m. PT.
Fastener Failures – Case Studies will cover three examples of common fastener failures and is being offered free of charge to support fastener industry professionals during the COVID-19 pandemic.
Content
–  Overload, fatigue and hydrogen embrittlement case studies
–  Sound methodology and techniques for failure analysis
–  Live Q&A session will follow the presentation
Participants
Fastener industry and OEM pros focused on product specifications, product engineering, application engineering, technical sales and fastener testing.
Expert Educators