Inventory Management—from Procurement to Replenishment
Optimas vendor managed inventory solutions assist every part of the process – from procurement to replenishment.
How It Works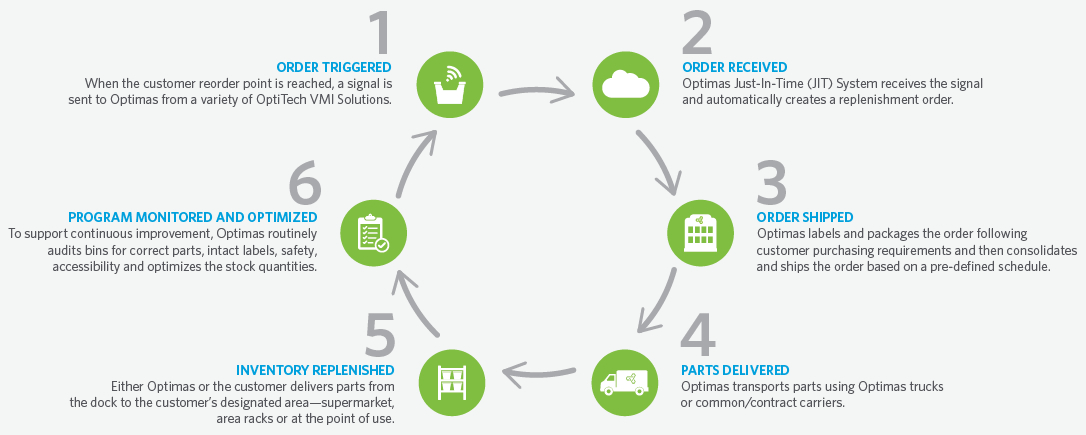 ORDER TRIGGERED
When the customer reorder point is reached, a signal is sent to Optimas from a variety of OptiTech VMI Solutions.
ORDER RECEIVED
Optimas Just-In-Time (JIT) System receives the signal and automatically creates a replenishment order.

ORDER SHIPPED
Optimas labels and packages the order following customer purchasing requirements and then consolidates and ships the order based on a pre-defined schedule.
PARTS DELIVERED
Optimas transports parts using Optimas trucks or common/contract carriers.

INVENTORY REPLENISHED
Either Optimas or the customer delivers parts from the dock to the customer's designated area—supermarket, area racks or at the point of use.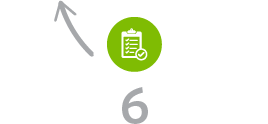 PROGRAM AUDITED, MONITORED AND OPTIMIZED
To support continuous improvement, Optimas routinely audits bins for correct parts, intact labels, safety, accessibility and optimizes the stock quantities.
Demand Planning and Forecasting
To better serve you, we've invested in advanced vendor managed inventory technology that uses predictive analytics and machine learning to improve your forecast accuracy—even in times of market and supply chain volatility.
Service and Delivery Options
Which parts can we manage?
Armed with years of effective inventory management expertise, we'll take over the management of your parts—whether the parts are sourced through Optimas, customer-directed or customer-owned.
Who orders and replenishes parts?
When you partner with Optimas, you're free to select a full-service or self-managed program for your inventory management system. In our full-service program, Optimas delivers and fills the bins at a scheduled time, or has an onsite Optimas team member or in-plant store replenish the inventory. In our self-managed program, Optimas ships parts directly to your dock, and your staff fills the bins.
Parts can be deployed to multiple areas within your plant to ensure maximum efficiency: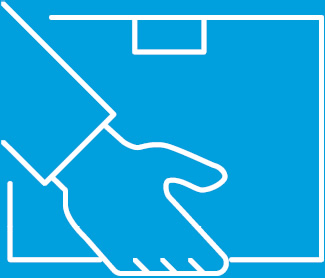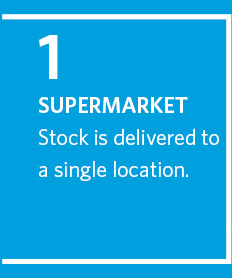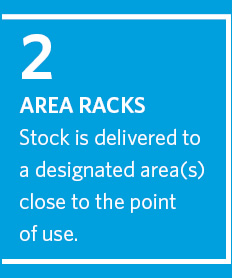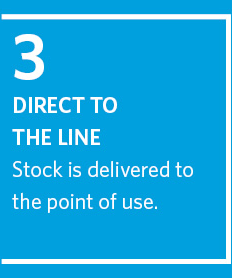 Implementation and Reporting

Full Integration
Our inventory management systems can provide all the systems and equipment or integrate with what you have today. After deployment, our team of experts will train yours on how to access the JIT System for tracking and reporting. To maximize the impact of your inventory optimization program, we'll regularly analyze your part consumption and optimize your inventory as needed.

Transparent Data
We believe that transparency is important to any partnership – especially when it comes to effective inventory management. With our industry-leading standard and customized reports, you'll gain a thorough understanding of your inventory usage for improved production planning, such as order status, usage reports, bill of material profile and inventory turns.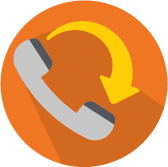 Customer Support
Each Inventory Management Program has an Optimas customer service representative who monitors the flow of your transactions and parts to ensure there is zero disruption to your line. For additional support, you can also call our JIT 24-hour hotline.
Optimize Your Inventory Today
Contact one of our product experts and get a quote on how inventory control management through Optimas can help your business save time and money.