Optimas Receives Prestigious Jaguar Land Rover Quality Award
GLOUCESTER, UK – Optimas Solutions has been presented with the Jaguar Land Rover Quality (JLRQ) award at its facility at Spitfire Park, Birmingham. The prestigious award was presented to the global distributor of fasteners and c-class products in recognition of the consistently high quality of service and product delivered to the luxury car marque.
The award, which is only presented to suppliers who have consistently performed to an exceptional standard, measures every department and all functions of a business. To be eligible, a business must first meet certain industry standards, such as TS16949. They must then monitor and assess systems and performance over 6 months and submit an application to Directors within Jaguar Land Rover. Part of the award requires a business to prove that it is working towards continuous improvement, thus it represents trust between supplier and customer that the service will continue to perform into the future.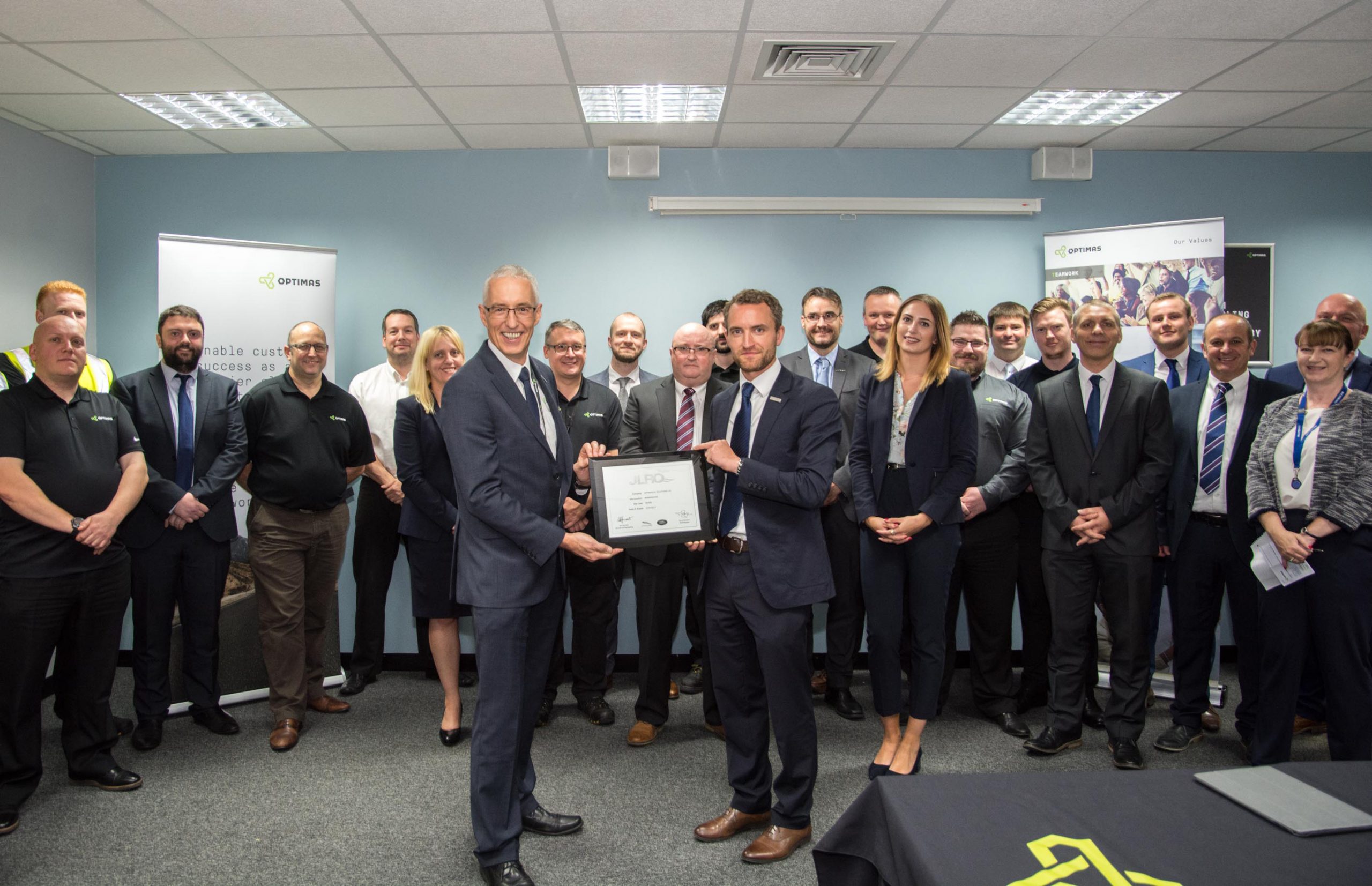 Having started out providing parts to a single production line, it now supplies over 1 billion fasteners to thousands of 'points of fit' across Jaguar Land Rover's manufacturing locations in Birmingham and Coventry including exporting to Jaguar Land Rover China (CJLR). Despite the volume, Optimas maintains a quality standard of <1 part per million. In addition, Optimas Engineers are stationed at the manufacturing sites full time and the company manages the logistical planning for stock management, including Just-In-Time delivery and demand forecasting.
Dan Jack, Optimas EMEA & APAC President, continues: "Here at Optimas it has been our privilege to serve Jaguar Land Rover. During that time both businesses have developed and flourished, but the desire to deliver excellence has always been at the heart of our existence. Our cross-functional team not only works tirelessly to ensure the right parts are in the right place every time but they have demonstrated to Jaguar Land Rover that these activities are done in a manner, under the appropriate management tools and systems, that now qualify for formal recognition. This recognition is the prestigious JLRQ Award and it is a privilege to see the work of the Optimas translate publicly into this symbol of excellence."