Optimas Streamlines Component Supply for Generator Design Project
GLENVIEW, IL – Hundreds of commonly used components like fasteners, fittings, and gaskets are often required when manufacturing large complex products like an industrial generator. To keep production costs low, engineering teams are challenged to not only minimize the total number of parts needed but also maximize the reuse of existing components from their extensive part libraries to keep the number of new components low. Part substitution, consolidation, and elimination are the keys to achieve these goals.
At one of the largest U.S.  manufacturers of engine and power generation products (Fortune 500), their latest generator's production will be streamlined and efficient thanks to a partnership with Optimas, who has provided supply chain management and engineering support for over 30 years. This global partnership ensures high-quality components are supplied on-time to keep production lines moving.
The initial design of the new mid-sized industrial generator identified 152 fasteners and other C-class components, such as clamps, washers, gaskets, valves, spacers, cable ties and o-rings in the Bill of Materials (BOM). A brief review of the BOM by Optimas' sales team revealed that 98 of the components already existed within the global Optimas system but the remaining 54 parts would be new additions requiring new quotations, reviews, vendor selections, and sample orders. Although these 54 new parts could have been expedited and acquired within the short eight-week lead time requirement of this project, the associated cost would have been very high. That is when Optimas' Engineering team stepped in and worked with the customer's project engineering team for a more thorough review of the BOM and investigated design alternatives.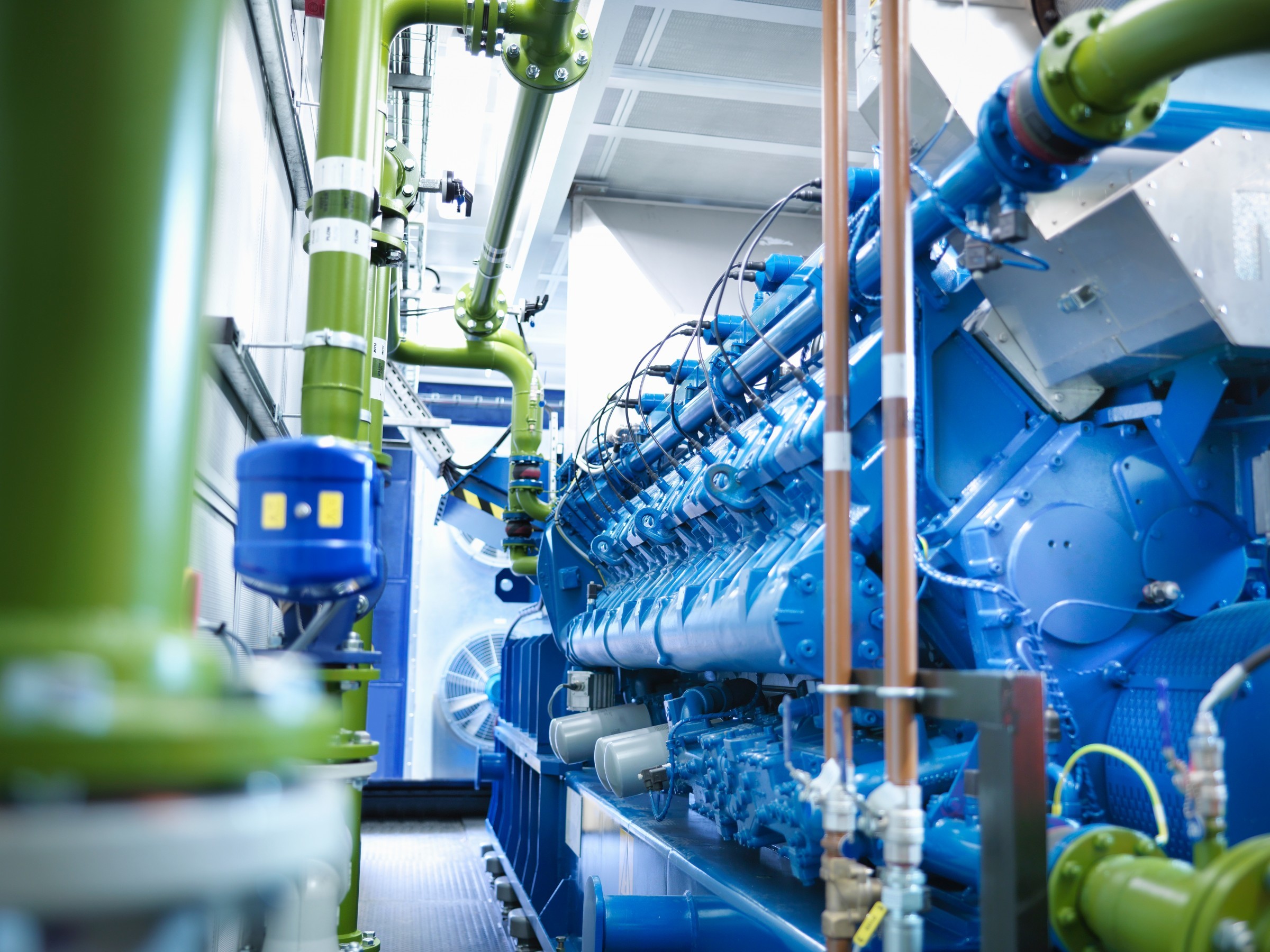 Identifying potential savings
As an OEM, the customer has many manufacturing divisions that often share the same components and part numbers. Unfortunately, the size and global spread of their organization sometimes lead to local gaps in the knowledge of available parts and very similar components or even duplicate parts are designed for new applications. To prevent this duplication a rigorous investigation of the new application and search for existing component solutions is needed. For this project alone, over 275 potential part substitutes were identified for the 54 "new" part applications in order to minimize the number of new parts needed and reduce the total number of different parts on the BOM.
Optimas offers complete service from design to inventory management and logistics of fasteners and C-Class components. Today, Optimas supplies this customer at over 50 facilities across North and South America, Europe and Asia with over 11,000 unique items and over 359 million pieces per year. The 30+ year partnership is a testament to Optimas' proven success as a reliable and efficient supplier of components that meet the customer's highest standards.
However, the task is not just to procure and supply high-quality parts on-time. Developing a streamlined process reduces costs and creates even more value for the customer. In this example, Optimas was able to reduce the original 152-component BOM to 109 parts by reviewing the applications to eliminate unnecessary items and consolidate similar parts. In addition to this part count reduction, the number of new parts required shrunk from 54 to just 15 via redesigns to use existing components. The streamlining was one key to this project's success and within 8 weeks of the new and existing part sample orders, the first generator was completed on time.
Counting the savings
Every additional part on a BOM adds cost and complexity to the final product, not only in raw material, but also inventories, procurement, handling, etc. For this customer, the cost for these "extras" to just add and manage a new part in their system is $6,000 USD. That cost is above and beyond the part cost itself. Therefore, in this example, the elimination of the 39 "new" parts from the BOM saved the manufacturer not only $97,500 in sampling and expedite costs but also $234,000 in part creation and management costs.
The generator described will support data centers around the globe and will ensure a continuous power supply when the local grid supply has failed. The performance of each component within the generator's BoM has to be not only reliable but also cost-effective. Optimas delivers that reliability and value for all the components it supplies through a rigorous design, procurement and supply regime, currently at a quality level of 38 parts per million (PPM) and a 99% on-time delivery record.