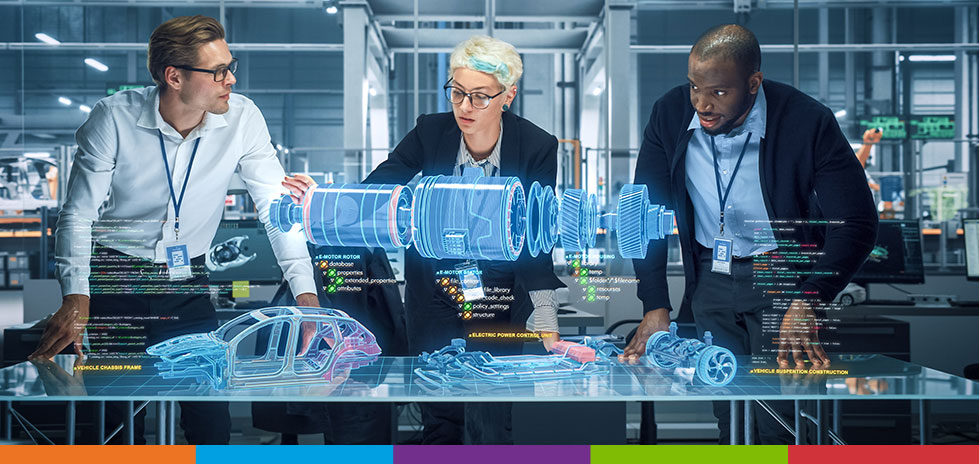 3 Questions for Sustainable Full-Service Distribution Partners
Buyers are seeking more sustainable products and businesses that have just as much staying power. Partnering with a well-entrenched distribution partner only gets you so far if the goal is to grow a green-conscious, reliable electric vehicle manufacturer. And joining forces with a full-service distributor with end-to-end support capabilities brings those objectives into greater focus.
Why Connect With an End-to-End Partner?
Big-picture-wise, a full-service distribution partner will help you reduce risk, optimize inventory, enhance operations, and improve quality — which saves on hard and soft costs. You can focus less on acquiring parts and feel more ownership of the product while still maintaining sustainable corporate responsibility practices.
Furthermore, worldwide supply chains remain in flux, meaning the shipment of parts needed for a build could be briefly or indefinitely delayed. These delays elongate production and can accumulate more waste and emissions and broaden your company's carbon footprint.
A full-service distribution partner can serve as a local, strategic, and efficient wire-to-wire collaborator — one that recognizes and complements the sustainability of your startup. It's just a matter of finding the right one.
What to Ask of Your Sustainable Full-Service Distribution Partner
As an EV brand, what should you ask of a full-service, socially responsible manufacturing partner?
1. What is their track record?
When vetting partners, look for their industry experience and ask about volume of parts delivered. Dig deeper if they only lean on high-level sales keywords like "efficient supply chains" without providing further detail.
Where does this potential partner source their products and services? Are they over-reliant on global supply chains in this tumultuous market, or do they also utilize regionalized workflows and onshore sourcing? Both practices point to a partner that maximizes efficiency and minimizes waste, which can be music to the ears of a green-geared EV manufacturer.
2. What are their carbon footprint considerations?
In addition to asking about nearshore or onshore EV components, look at where the partner actually sources their fasteners. Do they manufacture parts in-house, or do they locate and ship everything from overseas? Where are their distribution centers located? Are there multiple strategically located centers near your facilities? A sustainable partner will check all the boxes: onshore sourcing, in-house manufacturing, and centrally located distribution centers to elevate availability and lower the carbon footprint.
Take it even further and ask if there are alternative nonferrous materials that would work better for EV builds. Are there better designs and materials that are more sustainable and produce less waste? What is the variety of metals at your disposal?
3. What are their values, and how do they embody them daily?
A partner that leads with sustainability themselves can provide you with a solid foundation. Do they source and purchase parts responsibly? Are they transparent with their practices? Do they lessen waste through repurposing and other sustainable actions? Ask for examples of their sustainability efforts.
If a partner shares your ideals, it's a relationship worth exploring more. Plus, if you join forces with a like-minded collaborator, you can work in conjunction with them to better control your fastener supply chain's scaling process — including how to maintain or grow your sustainable responsibilities.
A full-service distribution partner that shares your sustainable values is a game-changer in keeping that green focus. Optimas' end-to-end distribution experience provides your EV startup with every touchpoint you need to stand out as a sustainable alternative in a crowded and competitive landscape.