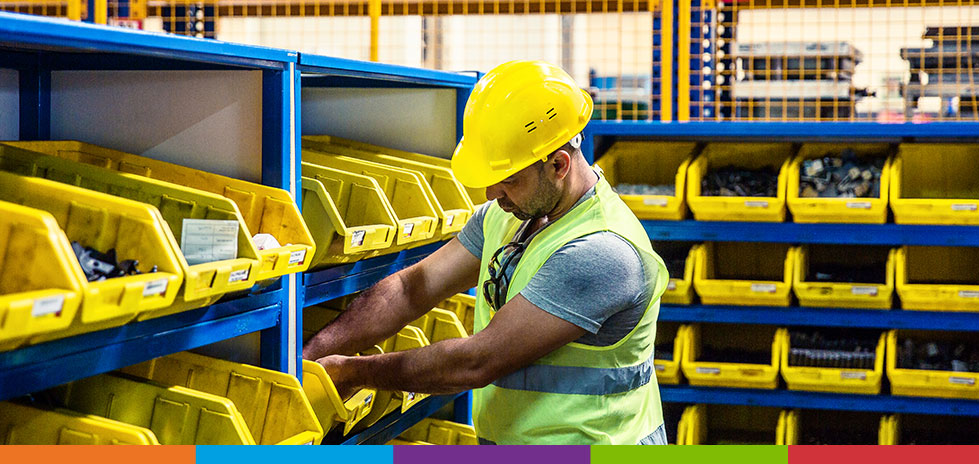 4 Ways to Make Your Inventory Management More Efficient
As manufacturers, your goal is to build a high-quality product and get it off the line and out the door on time, on budget, and on pace with market demand. To get there, efficient inventory management is a must.
What are some common inventory management challenges? Inaccurate data, manual tracking, lack of visibility, and warehouse efficiency breakdowns can lead to inefficient inventory management. Any of these issues — whether they're isolated incidents or happening all at once — can impact inventory management and overall business goals.
These challenges are common but not insurmountable. Investing in automated processes and tools can help expose inventory management inefficiencies and allow you to address them proactively. Here are a few suggestions to get started:
1. Master data management.
When it comes to assessing supply availability, forecasting material needs, and developing realistic production schedules, transparency is critical. This level of visibility into your on-hand inventory requires good, clean supply chain data.
Collecting accurate data in real time brings inefficient inventory management into focus, positioning your teams to make the best decisions for your business. You can do this by designating a person or department to oversee supply chain data — or you can work with a third-party supply partner to manage that information and apply it to your inventory management processes.
2. Implement forecast models and plan for demand.
Inventory forecasting is invaluable, especially in times when supply chains and consumer demand are evolving rapidly. The best forecasting uses a mix of quantitative (e.g., past numerical insights) and qualitative data (e.g., market trends, product lifecycle, competitive landscape, etc.) that gives your team the flexibility to make more accurate inventory management decisions.
That foresight allows you to see where the demand is coming from and plan accordingly. You can see where your fulfillment orders are, adjusting production and orders up or down based on product availability in the supply chain.
3. Look into outsourcing automated solutions.
Often, inventory management experts have both the necessary tools to assist in demand planning and a support team that can assess inventory levels against production requirements. It's all about spotting potential issues before they ever start, and that's what you should look for in a supply partner.
4. Find an end-to-end supply chain solution.
Only 6% of companies report having end-to-end supply chain visibility. A tech-enabled inventory management system tailored to your specific business needs can provide procurement-to-pay visibility of your inventory to support both your current and potential customers.
Several inefficiencies can hamper inventory management, but the right program can automate processes, improve workflows, and enhance operations. With enough time and attention, your inventory management practices will become assets to your business.
Are you interested in learning more about how to improve your inventory management systems and what you can do to improve your supply chain? Download our whitepaper today.