Optimas Wood Dale Manufacturing Holds Manufacturing Licenses for Tapite, Mortorq Super and Mathread products
As a leading full service provider of fasteners and c-class components for OEMs and tier one suppliers, Optimas works with a global network of high quality suppliers. However, it also has its own manufacturing capabilities in the US to support customer through flexible, fast turn-around on orders. Optimas regularly invests in its manufacturing plant in Wood Dale, IL, which has allowed it to build up a strong reputation for quality. This makes it a great choice when appointing manufacturing licenses: just ask REMINC, The Phillips Screw Company, and MAThread®, Inc.
Set over 135,000 sq ft, the Wood Dale Manufacturing Plant has over 100 production machines which include cold headers and thread rollers as well as shaving, trimming, pointing, slotting and drilling capabilities. Its manufacturing quality system is accredited to ISO/TS 16949 and also holds the ISO 14001 accreditation for environmental management. An in-house lab supports manufacturing with an extensive array of equipment and expertise for dimensional and mechanical fastener testing. Well over 20 million pounds of steel pass through the production site annually, producing in excess of 750 million components.
Chet Arciuch, Director of Manufacturing at Wood Dale comments: "Quality and reliability is the key to the success of Optimas and the success of our customers. The Wood Dale facility helps us to support those customer's needs. Having internal manufacturing allows us to react quickly to unexpected demand from customers, which may occur when their actual demand varies from their forecasted demand. In addition, we have the ability to support our customers with a technical and engineering focus to meet their more stringent quality and engineering requirements. Because we manufacture to these levels, it is possible for us to form partnerships with well-known brands to manufacture their products under license."
As a REMINC licensed manufacturer, Wood Dale is approved to manufacture fasteners featuring the TAPTITE® family and REMFORM® thread designs. Both TAPTITE® and REMFORM® screws are self-threading designs: the former a thread tapping screw for metals and the latter a roll-forming design for plastics. The TAPTITE® family design features a patented 'TRILOBULAR®' shape that reduces friction during thread forming and provides resistance to vibrational loosening. The REMFORM® thread design includes an asymmetrical thread which is engineered to resist pullout caused by tensile load while providing a low drive torque.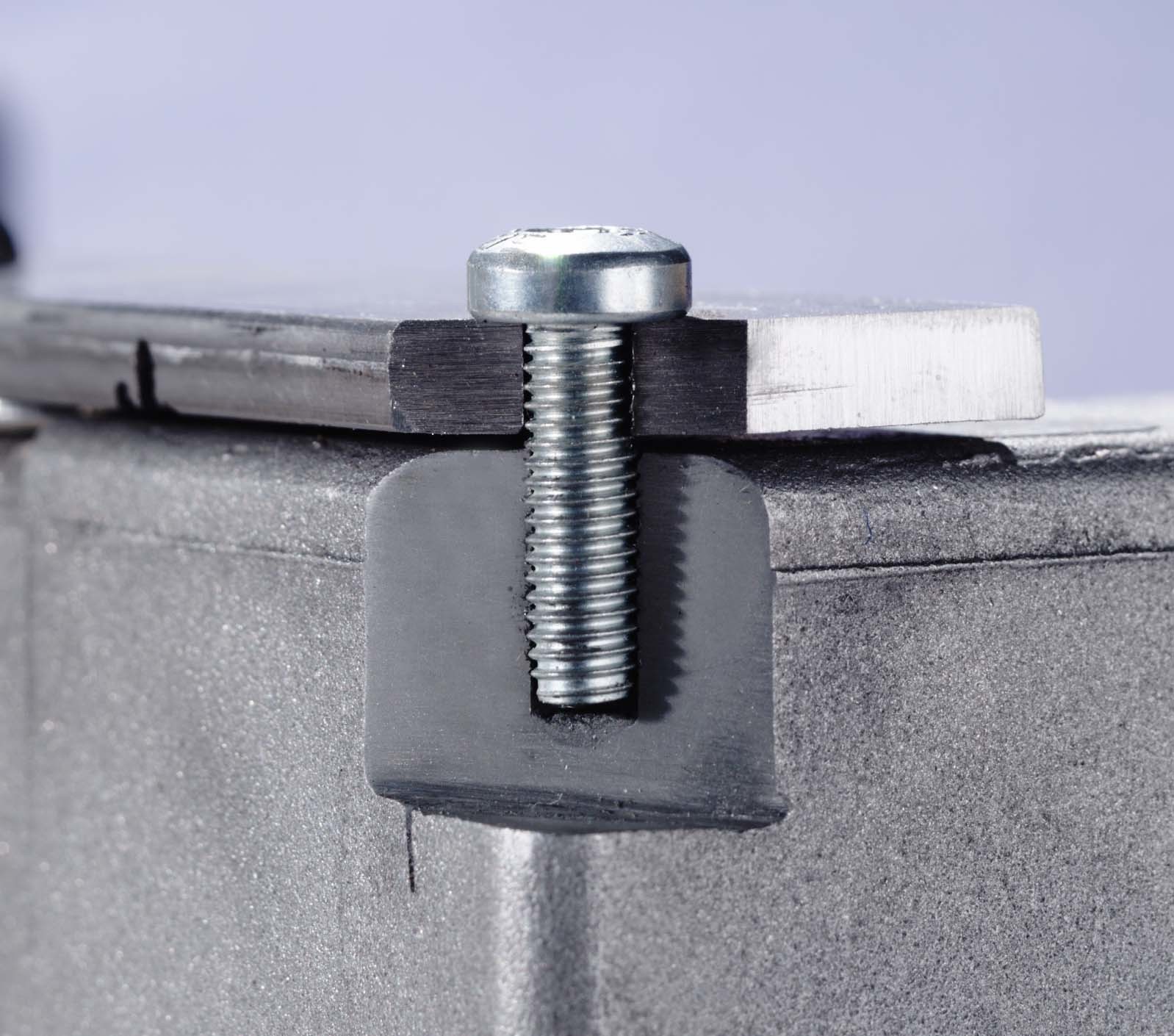 The TAPTITE® screws are a thread tapping screw for metals.
The Phillips Screw Company has recently licensed Wood Dale to manufacture MORTORQ® Super and External MORTORQ® Super drive systems. These are in addition to the existing licenses for the PHILLIPS SQUARE-DRIV® and ACR® PHILLIPS II® recesses. The MORTORQ® Super and External MORTORQ® Super drive systems provide greater torque delivery to fasteners than the traditional Phillips design. The unique, curved 'wings' of the MORTORQ® Super recess provide full contact of the driver to the recess walls which results in lower loading per square inch when torque is applied. Beyond offering higher torque transfer, the design also results in a shallower recess depth. This in turn means a shallower head is required which enables manufacturers to save weight per fastener – leading to significant efficiency gains in aerospace, automotive and other high-end industries.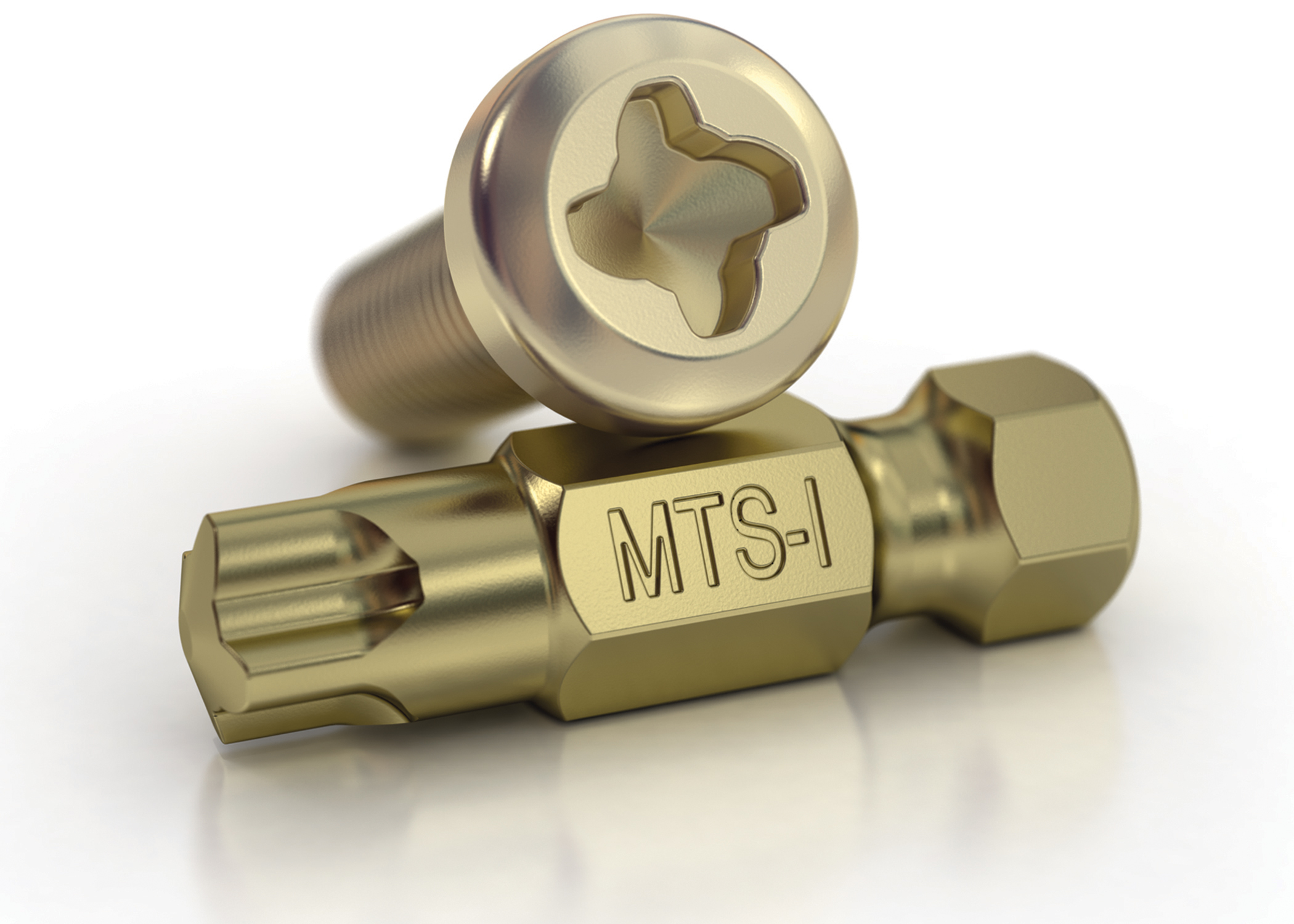 The unique, curved 'wings' provide full contact of the driver to the recess walls which results in lower loading per square inch when torque is applied
Wood Dale is also licensed to manufacture MAThread® fasteners. The MAThread® point feature is designed to prevent jamming and cross-threading during fastener installation. The special lead threads actively align the fastener into the mating threads even when installed at an angle. This creates an improved ergonomic assembly process. The MAThread® is also well suited for installation into mating parts where the threads have residual paint in them. They are commonly used in automotive, agriculture, and heavy truck industries.
These licenses allow Optimas to supply its customers in the Americas with next-generation fastening solutions which guarantee measurable advantages: improved performance, reduced installation times, weight savings and cost savings.