Enhancing Operations through
Engineering Services
We can help you identify opportunities and implement best practices that simplify your manufacturing, elevate production and influence operating financials. Our engineers located throughout North America apply creativity to increase yield and decrease costs within your facilities. See how we help you gain efficiencies and product quality improvements.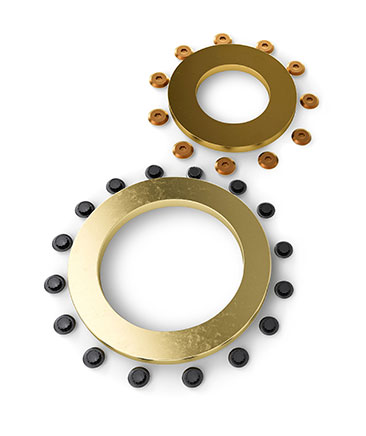 This is What Success Looks Like
Engineering And Part Consolidation Offers Long–Term Financial Impact
A commercial air conditioning manufacturer partnered with Optimas to re-engineer an electrical control box
and significantly reduce part and manufacturing costs.

Why are better BOMs the key to better business?
These Optimas Resources Can Help

How can manufacturers reduce complexity and
improve efficiency?
These Optimas Resources Can Help

Why is a Line Walk so valuable?
These Optimas Resources Can Help
Our Engineers. Your Catalysts for Change.
APPLICATION
MANUFACTURING
INDUSTRIAL
Software Analysis — SolidWorks
3D Design / BoltCalc Joint Design
and Testing
Part Requirements
Line Walks
Fastener Analysis / Design /
Performance Simulation
Production Recommendations
Document Analyses
Installation Analysis
Tool & Die Drawing, Production and
Cataloging
BOM Analysis
Design for Manufacturing
Thermoplastics, Fiber Reinforced
Thermoplastics
Part Consolidation
3D Printing / Rapid Prototyping
Thermoplastics
Kitting
Part Rationalization / Standardization /
Optimization
Photopolymer Resins
Joint Design
Cost Saving Projects
Design Improvements
Problem Resolution
New Product Development / Launch
Increase Throughput
Part Number Reduction
Engineering Solutions for Enhanced Operations
From design and inventory optimization to operational efficiency, quality planning and testing, companies trust Optimas to provide solutions that make a significant impact on their productivity and profitability.
Ensure You Have the Right Parts
Design and Support
As cold forging experts, Optimas engineers can improve new products and existing ones without sacrificing quality.
Inventory Optimization
Streamline your bill of materials and increase your speed to market with expert mechanical engineering design services.
Operational Efficiency
Enhance efficiency, increase productivity, and save labor costs by "walking the line" with a distributor that is also a manufacturer.

Quality Planning and Testing
Experienced quality engineers can address a wide range of requirements for improved product integrity, efficiencies, and performance.
Five Ways We Can Make Your Manufacturing More Efficient
Optimas operations management experts help manufacturers drive continuous improvement. Don't just level up. Efficiency Up with Optimas Solutions.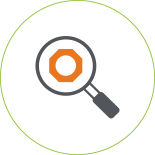 Application Analysis
Determine the best
fastening solution
and sourcing
recommendations for the product use case.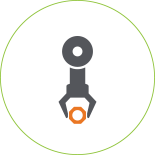 Installation Analysis
Identify and optimize the
best process and tools for
efficient production.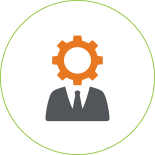 Product Design
Optimize part
development for
production and
performance.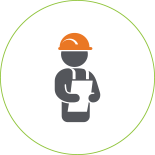 Line Walks
Identify space,
line, cell, tool and
part improvement
opportunities.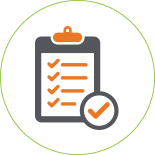 Document Analysis
Part and supplier
rationalization to reduce
piece price and soft costs.
Real Results, Real Impact
You Ask. We Answer.
The key to making the right decisions is asking the right questions. Here are a few of the questions you should be asking yourself. We'll be happy to help you find the answers.
How much money do I have tied up in nuts and bolts on the floor?

How many inventory turns am I getting for each fastener/bin stock?

Am I at the right min/max levels for maximum productivity?

What are my usage patterns and bin quantities?

What is my on-time delivery percentage?

What cost savings am I getting from my supplier?