Sofrasar Tunnel Solutions
Supporting tunnel infrastructure teams with industry knowledge, design and engineering services, technical expertise and fastening solutions for over 25 years. GET A TECHNICAL CONSULT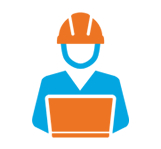 ENGINEERING DESIGN SUPPORT
Make the best tunnel fastener decisions with expert design and engineering service assistance, finite elements analysis and project-specific technical support.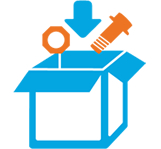 RESPONSIVE AND EFFICIENT SHIPPING
Get the right solutions delivered at the right time to meet the specialized needs of your tunnel construction project—anywhere across the globe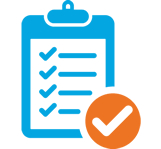 QUALITY
CONTROL
Know you have the highest quality parts as a result of our rigorous standards, zero defect culture, leading certifications and registrations.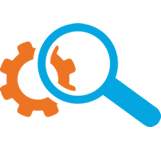 VALIDATION AND TESTING
Confirm the mechanical resistance of each system before you implement it with our full range of testing tools available at our laboratories

BOLTING SYSTEMS
Bolting systems are used for the assembly of concrete segments, rail fixings and belt conveyors. Our range of structural bolt systems can support tensile stress from 70 to 400 kN. Metallic inserts are made out of stainless steel, either 316L or a different grade as chosen through our design and engineering services. We offer various steel grade bolt options including ASTM A325 and 10.9, as well as zinc coated, hot dip galvanized or plastic coated.
DOWEL SYSTEMS
Fixating the rings through thermoplastic dowels can enable a quick and secure installation in tight global tolerances while providing stability of the rings as a result of ground or grout injection pressure.
CENTERING SYSTEMS AND SHEAR DOWELS
Centering systems and shear dowels that speed and simplify installation of concrete segments and enable optimum control of the shearing stress up to 500 kN. We offer a large range of dimensions and thermoplastic qualities to find the most appropriate deflection curves for your application.
GROUT-LIFT SOCKETS
A large range of grout and lift-sockets provide a tightness cap up to 40 bars and a breaking tensile stress up to 600 kN.
GUIDING RODS AND PACKERS
These simple and cost-effective products control the position between the concrete segments, providing a good shear resistance and full control of tight tolerances and slip hazards.
PRECAST ACCESSORIES AND SECURITY SYSTEMS
Our wide range of systems include:
Plastic and metallic inserts for the installation of electrical equipment
Fire protection products
RFID-based product traceability
Geothermal energy in tunneling
FINITE ELEMENTS ANALYSIS
With a large range of grout and lift-sockets, we can assist your design stage by undertaking finite elements analysis at our laboratories using specialized testing and software.
In the beginning we were quite skeptical about working with dowels in circumferential joints. However, after the success in the Crossrail project, plastic dowels have become an alternative to the classic bolt system for our contractors.
The Components of Unrivaled Success
To better serve you, we have tunnel solutions experts in Italy, Spain, Japan, Russia, Hong-Kong, India, Singapore, Oceania, South/Latin America and North America.
Sofrasar Tunnel Products
FRANCE
9 rue Gutenberg
57200 Sarreguemines
Optimas Tunnel Division
Representatives